A 2 min tweak to Improve your paid RT results by upto 30%

2

min read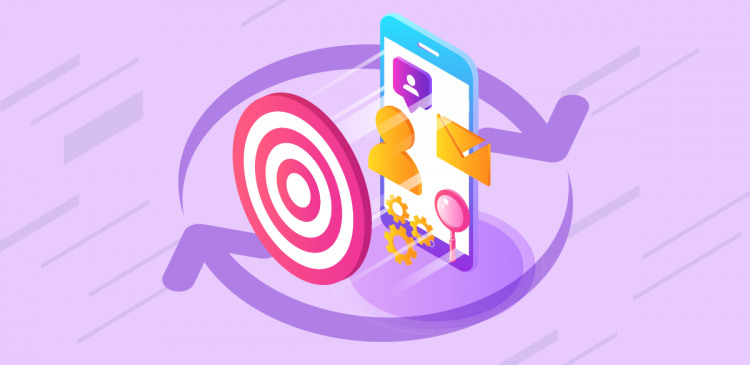 We have traffic coming from multiple sources to the website/Landing page like Ads, Mailers, Organic, Social handles, Blogs and more. Users coming from multiple channels when land on your homepage, they do various activities like checking other pages, viewing products, adding them to cart, making a transaction or filling a lead and many.
But sometimes user lands on website/ landing page but doesn't navigate further or don't trigger any event (GTM event) and leaves the website. (So no action taken on website), Such Bounced users are also recorded in RT lists that you create on Facebook, Google and other channels.
Note: In case of single flow landing page, below ideas may not suit well.
How does Bounced users affect data?
Let's take a look at three screenshots; one having all traffic, second one having all bounced sessions and the last one having " All Traffic excluding bounced sessions".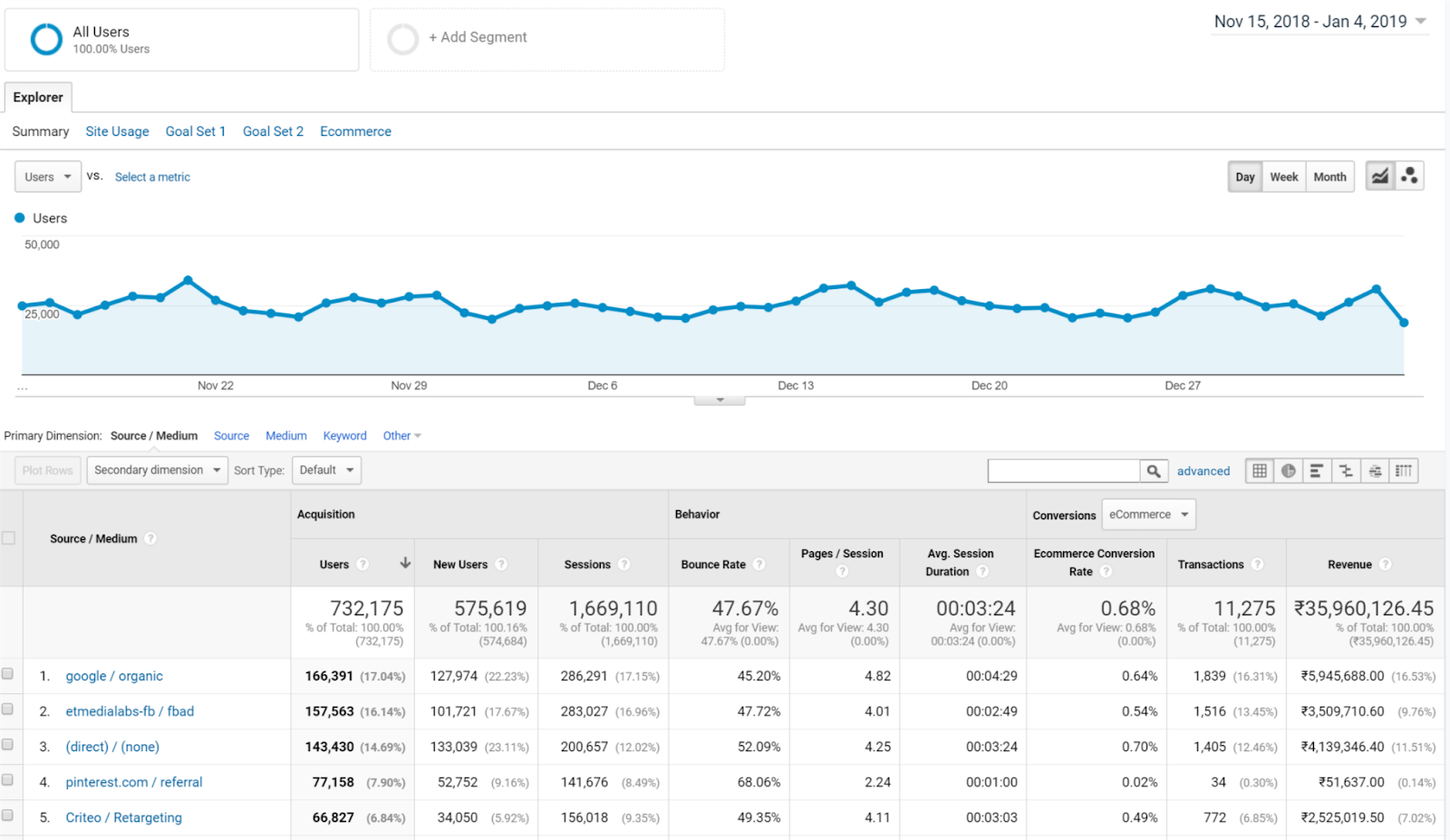 ---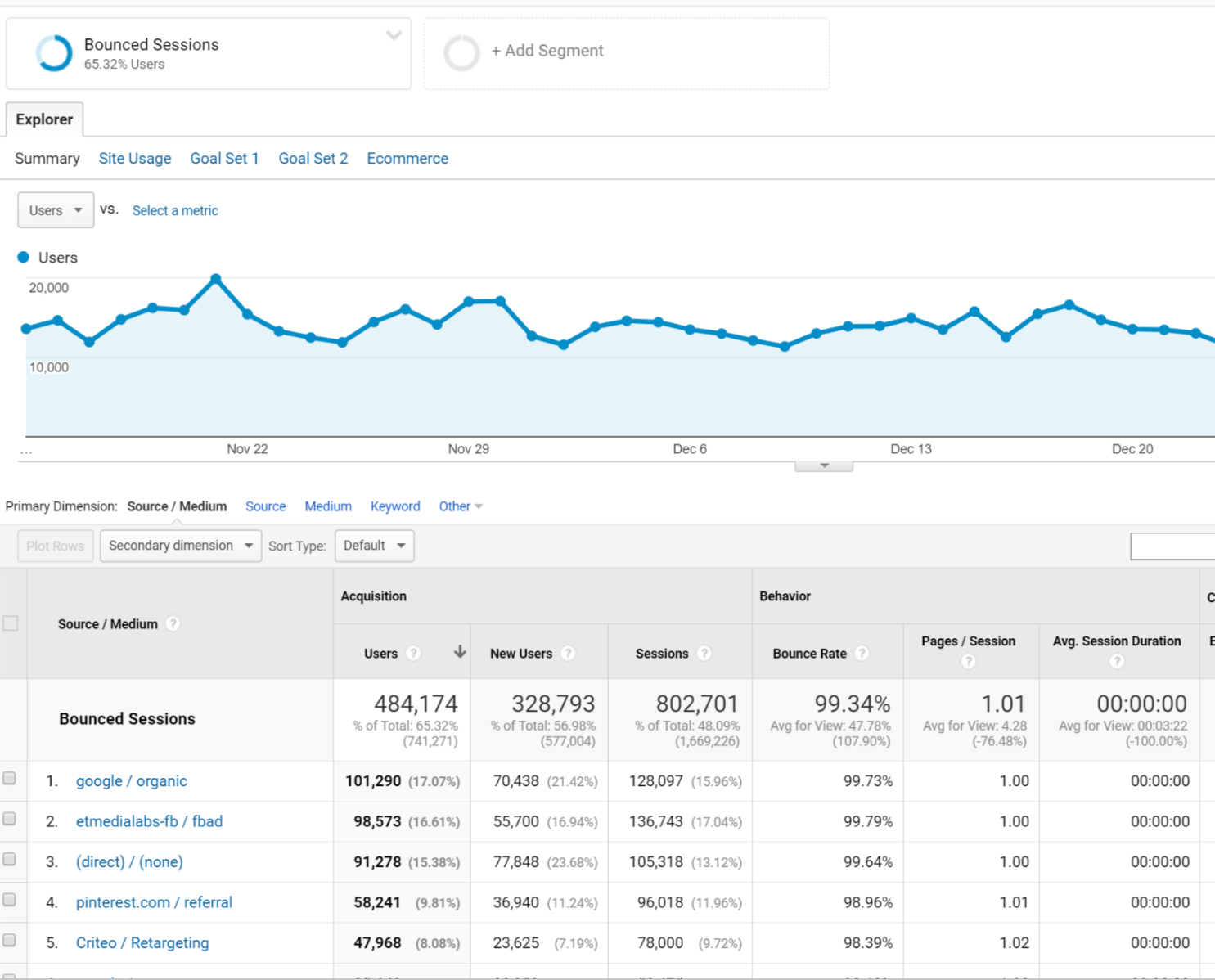 ---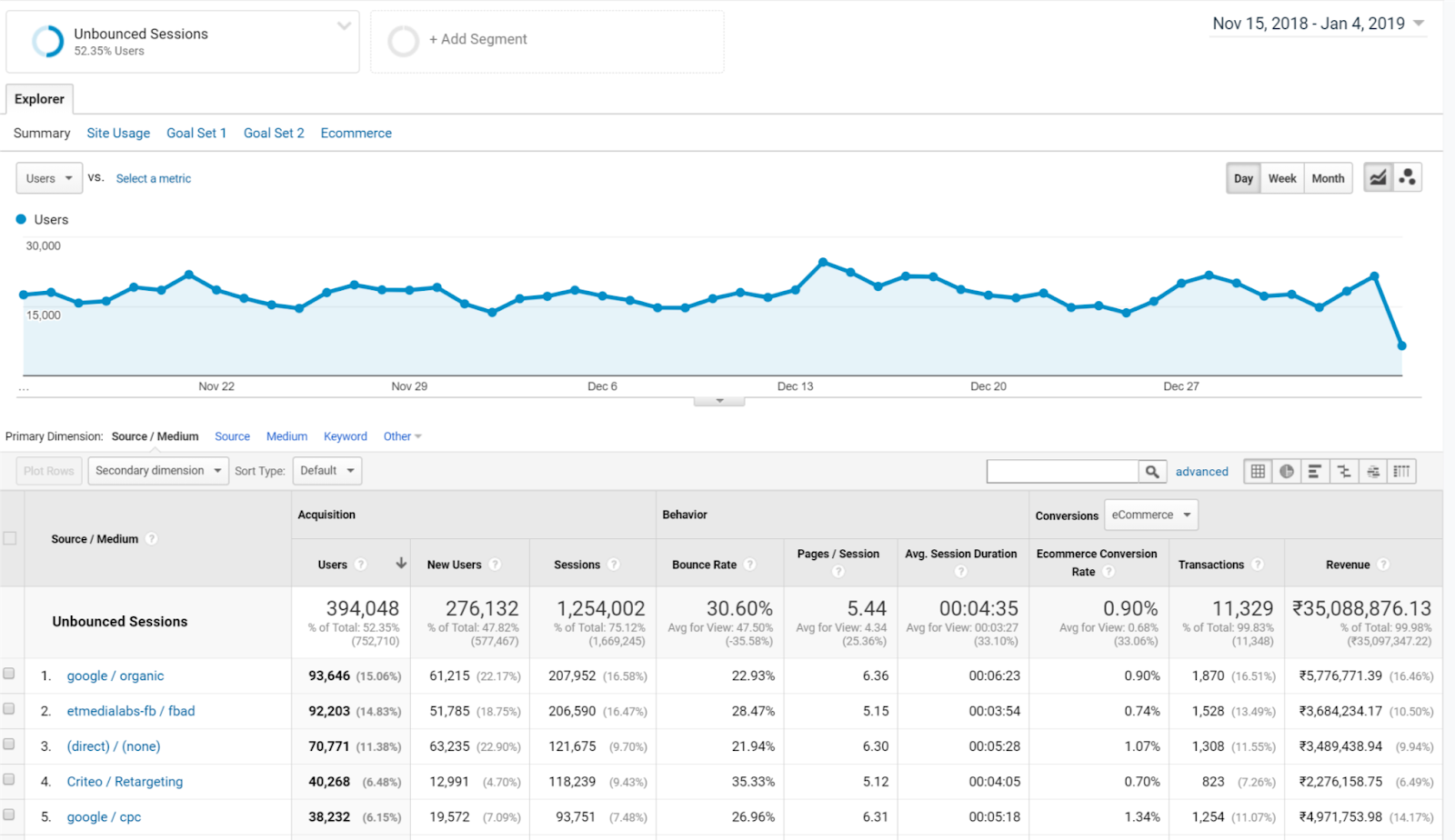 You can notice that Un-bounced sessions had higher Avg session duration (4:35 vs 3:24), higher pages/session (5.44 vs 4.3) and Better Ecomm Rate (0.9% vs 0.68%)
These seem obvious as we have filtered out the "Online Window Shoppers", right?
But how to leverage this data to our Advantage?
Assessment of channels/ Campaigns/Ads: We should strictly look at assets giving higher %age of bounced sessions as they are indirectly wastage to us.

Better RT audiences: While pushing audiences from GA to Adwords ( Yes, you can push audiences via GA, go to Settings → Audience Definitions and push to selected adwords), use Un-bounced Sessions audience (All traffic except bounced sessions) as it will create better RT list and eventually much better Similar list.

For Facebook: Instead of making audiences based on traffic in a time frame, use event based audiences ( where you can pass pages/session > 1 in an event), here also it will create better RT and Lookalikes or make RT based on first event (Let's say Page view instead of Website visit)
See the proof of audience size to check difference this small change can make?

It resulted in 30% higher AOVs and 10% lower CPTs compared to all traffic at the same scale.
Bounces can be avoided but not eliminated (legitimately), what we can best due is to figure what is causing high bounces; is expectation set at ad level not matching with website? Or the audience being targeted is not your TG?
We can use these tweaks to improve our RT lists and subsequently their Similar/Lookalike lists. Do keep in mind not to narrow it down too much otherwise it can result in higher CPC/CPM due to very low sizes.