Choosing the right optimization event can make or break your performance marketing campaigns. Here's why.

7

min read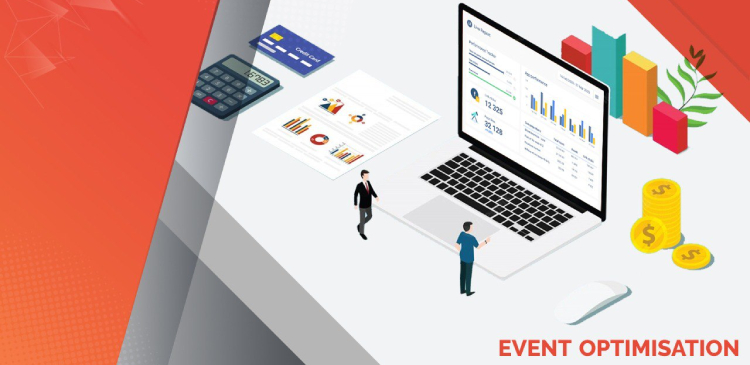 As a marketer setting up a new performance campaign, it is natural to often feel confused about which event to optimise your campaign on. It is common knowledge that Facebook and Google have a plethora of suitable events to drive the ROAS of our campaigns and these events act as intelligent signals to their algorithms. Based on these signals, the algorithm uses artificial intelligence to further break down our audience set into smaller, more relevant, and more qualitative audience sets. This is why we would often find ourselves asking whether the campaign should be optimised on reach, clicks, sessions, ATC, Acquisition, Purchase, etc.
Generally, for any performance campaign, the key objective is to drive the ROI, and therefore optimizing for the lower funnel objective makes more sense as a rule of thumb – this is why acquisitions, purchases, or even SQL optimisation is a good decision and the most actively used optimizations.
However, following the above blindly can lead to significant ad wastages, and should always be used with caution. We highly recommend testing with other events as well as we can always check the efficacy of different optimizations events by conducting an A/B test on a relatively small budget. Such A/B tests can help us gauge which MOF/BOF event apart from the final purchase would help us drive the desired conversion numbers. 
While, there are a lot of use cases where using mid and top-funnel events could make more sense, here we have tried to cover the ones which seem to occur more often. This for sure is not an exhaustive list but should give you a good sense of the thought process that goes into choosing the right events for optimization.
1. When the volume of an event is too low or insufficient
Oftentimes, we may be optimising a particular campaign for sales or final purchase numbers, but these numbers might be in the single digits or even close to non-existent. In such cases, we should optimise the campaign on an event just before the final conversion event as it would most likely have higher numbers attributed to it.
Doing this can also subsequently help in driving the final conversion numbers. For instance, oftentimes when we optimise for purchase/final conversion numbers in our campaigns we're unable to get enough conversions. In such cases, it is imperative to take a conscious call to take a step back and optimise on ATC or Checkout instead, as this can simultaneously help in optimising the final conversion as well.
2. When the purchase event campaign has saturated and you still want to scale further
One approach to this situation can be to run two or three campaigns parallelly, with each one optimised for a different event.  Doing so can help us reach a larger audience set because optimising on one conversion event can help you reach only those people that fall under that conversion category. For eg., if a Google campaign is optimised for Purchase, its algorithm will only scout for those users who have a higher propensity to purchase your product based on their past purchase history and internet behavior.
However, this entire audience could only end up being 15% of our estimated audience size. How do we reach the remaining 85% then? That's where running parallel campaigns optimised for different events comes into play.
While one campaign would help you target users that have a higher propensity to make the final purchase, the second one would help you target users that are more likely to Initiate checkout and the third one would target those who have a higher tendency to Add to cart. The combined efforts of these 3 campaigns would ensure that you are capturing your target audience at all the right steps in their buying journey. This would eventually lead to a major boom in your final conversion numbers.
3. When the cost of the final event/conversion is too high
In cases where the cost of the final event is too high, it is suggested to optimise the campaign on any event prior to the final conversion (for example – ATC, Initiate Checkout)  and let the campaign build numbers on the new event instead. Doing so can help avoid the excessive cash burn that the final event optimization was costing us due to delayed learning. Once we have a sufficient number of conversions captured in the final events we can change the optimization event to the final event. However, it's imperative to track the final event numbers parallely and see how they correlate to the chosen event, to accurately measure the effectiveness of your optimization. And that's not all, the beauty of performance marketing is that you can always retarget the audience who performed your chosen event, and optimize that for the final event to further push the results a notch up.
4. When the conversion numbers get attributed with a lag
Another exception to this rule is when the customer's journey from Thruplay to actual conversion numbers gets attributed after a considerable period, say 28-30 days after the Thruplay. In these cases, we should not optimise the campaign for the final conversion (BOF) but instead, optimise for an event in the TOF or MOF so that we can track the numbers on a real-time basis. Simultaneously, as mentioned above, it is suggested to regularly check and monitor the final conversion numbers as well. It is important to constantly be vigilant and monitor the overall funnel performance every time we change the event optimisation or run a new experiment.
5. When your audience is too narrow or niche
The general rule of thumb for any marketing campaign with the final event as an optimisation goal is that to scale aggressively, our audience size should not be too narrow. But of course, what's narrow and what's a broad audience, depends on various factors like business type, scale and nature of business, budget, expected cost per conversion, and so on.

Therefore, in cases where the client's audience set is extremely niche, specific or limited, for eg. an haute couture brand targeting only women in a specific age bracket and geography – TOF targeting, with the campaign ideally optimised for building Reach and Frequency becomes extremely relevant because you would not be relying on Google's or Facebook's intelligence and algorithm anymore to find the right audience or sub-set.

The benefit of having a niche audience is that the entire population of this audience becomes your TG and is extremely premium and relevant for your marketing efforts. In addition to running a Reach and Frequency campaign, we can even deploy remarketing efforts to retarget and convert the audience that engaged in the Reach & Frequency campaigns and efficiently measure the efficacy of our previous campaign.
To conclude, each campaign and objective is different, and we must try various permutations and combinations to find the right optimization fit for our campaign to help us meet our end goal and objectives. 
We at ET Medialabs have been successful in utilising Performance & Brand Advertising to the fullest and have become a partner of choice for brands that are aiming for sustainable growth in today's world of "go big or go home". At ET Medialabs, we aim for sustained growth while keeping Data and Analytics at the core of everything we do.