Digital Advertising Landscape is transforming like never before – is your team up to speed?

12

min read
Tags: acquisitions, ad creatives personalization, advance digital marketing, advertisers, branding, cac, campaigns, channels, conversions, crm, customers, digital growth, dimensions, growth, integrated monitoring dashboards, key metrics, monitoring, optimization, organic, paid, Performance marketing, reporting automation, revenue, roi, scale_business, segmentation, Tracking, unlock_growth, UTM, visitors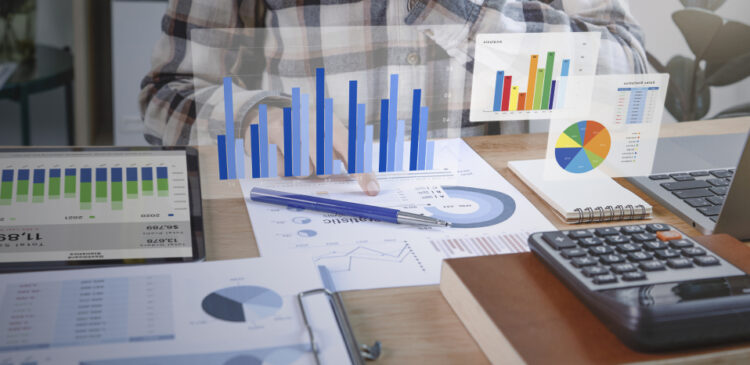 , by Raghav Kansal, CEO & Founder, ET Medialabs
Performance marketing, traditionally has been about bringing your product in front of the right TG at the right time, leveraging the power of data & advertising channels like Meta Ads, Google Ads, Snapchat etc. Given the depth & control that most of these Ad Platform provided in using data to build the right audience segment, bidding strategy, negating various audience types based on data points etc. there was a lot that one could do on the ad platform itself to drive scale in an efficient manner and win precious impressions, clicks and conversions over competitors. 
Now with the advent of AI and the world going cookieless, the turf is changing. A lot of powerful targeting options, growth hacks, bidding strategy etc which was/is possible so far, is slowly going away or are being rendered useless as the giants like Meta & Google focus more on AI driven products like UAC, UACe, PMax, AAA, Shopping Advantage Ads etc. 
And on the contrary, branding is becoming a more and more data rich exercise. With all major ad platforms coming up with richer targeting options, offline channels like TV, Print & OOH going digital and therefore much more accuracy and richness of data becoming disposable, advance data models available branding is becoming more & more data driven. 
So the question that stares right on the face of all marketers is – With AI, slowly leveling the playing field, how do one truly differentiate to continue to leverage advertising for growth at scale.
As one of the leading growth agencies of the country, we have been closely working with the clients to solve exactly the same problem statement. So here are a few dimensions, in which we believe the world of advertising has started to and will evolve. We are calling it Full Stack Growth Advertising.
1. First Party Data Activations, Data Accuracy & Signals
Data is very fundamental to having AI work for you efficiently rather than against you. 

Ensuring data sanctity and sending the right signals to FB & Google Ads, can make or break the performance marketing engine. Being innovative here, like sending signals for quality leads, or excluding low ticket orders from purchase events, etc. creates a multifold impact in making the engine more smooth. 

With the world going cookieless, it's imperative that a growing chunk of the advertising is powered by first party data, so that we are prepared to embrace the change that is already coming. 

While ensuring data sanctity seems like a small problem at surface, given the cross team's dependencies, it's easier said than done, and hence an important lever  of performance marketing. 
2. Deep Expertise on Ads Platforms like Meta, Google,Snapchat, Tiktok etc.
It's true that AI has drastically reduced the frequency at which human intervention is needed to ensure that the campaigns run in an optimal manner, but the importance of the same is still intact. 

One key aspect here is to have a very robust monitoring system in place, AI systems, if left unchecked, could backfire & cause huge amounts of media spends to get wasted very quickly. Building right alerts, dashboards, becomes the key here and is unfortunately highly underrated.

Also, you really need to have an in-depth understanding on how different interventions will impact the system's learning and know your way around. 

Major ad platforms like Meta & Google are taking away a lot of powerful options which were previously available, but having said that they are consistently launching a lot of advanced options as well. Using them innovatively to drive results is also an important area where one must spend time exploring & testing. 

Lastly, experiments will become increasingly more important. While everyone can set up AB testing, the trick of the trade is striking the right balance between testing and scaling. Building the right hypothesis, identifying the right KPIs, testing them rigorously, not concluding too early or too late, monitoring it and then finally successfully scaling the experiments that work. A half hearted effort will only lead to more ad wastages. 
3. Ad Creatives, Videos & Landing pages
Ability to create good quality creatives & Videos(especially videos) that convert, at scale & speed, is another huge differentiator. 

Key challenge here is that most of the creative teams come from traditional media or branding backgrounds, while the approach to deploying & testing performance creatives in performance has to be very different which could be overwhelming for most. 

One relatively ignored aspect in creatives is personalizing landing page experience as per the ad creatives on which the user clicked. It needs technology to deploy the same at scale, but easily doable for your top performing creatives/offers/lead-magnets/products etc.  

Similarly, Landing Pages Optimisation which includes testing different CTAs, Offers, lead magnets, pages formats etc has to be an ongoing process for performance marketeers.
4. Full Funnel Optimisation based on User Journey
Performance has evolved beyond Ads Optimisation based on just the last click. It's now imperative to make your systems highly efficient in capturing, nurturing and converting clicks to customers. Performance 2.0 will be about taking ownership of the full funnel. For example, if you are in a premium lifestyle space, you know for sure that users will not convert on first visit. How you stitch the user journey from their first visit till final acquisition, and then use that to set right expectations when scaling digital ad spends, can be make or break. 

Building, testing, optimizing & scaling new acquisition funnels is becoming increasingly important. Interesting opportunities are opening up in this space like click to whatsapp funnel, click to call funnels, video ads based funnels where you plan a series of videos around awareness followed by nurturing and then finally conversion on a particular cohort. Coming up with innovative funnels for your business use case and testing the efficacy and scaling will become increasingly open.
5. BI, Data Models & Frameworks
For enterprise advertisers, building your first party data warehouse, and using the same to deploy business specific customized, deep data models(with or without machine learning), perform regular analyses and build dashboards,  to differentiate could be a way to. Sharing few examples here to give a better understanding, 

For a brand that generates leads online and sell offline, grading lead intent  based on user engagement on website or app, and accordingly allocating the leads to the sales team could improve CAC by 10-30% which will have a multiplier effect. 

For a D2C brand, creating an internal benchmarking model, where all key metrics are consistently measured against their historic best, and any major deviations are immediately acted upon, could help save millions. 

For a D2C brand with more than 1000 SKUs, data models to identify top products to advertise for acquisition, top products for upsell, cross sell etc. and using them to provide inputs to product data feeds could result in sustainable ROI lift on Pmax, DPA etc.

For an omnichannel brand, building a custom attribution model, to take into account the impact of online ad spends on offline sales & marketplace sales, could help scale more aggressively & confidently. 

For a brand which is planning to go aggressive on  branding campaigns, building a regression based test & control setup, and directionally measuring the incrementality in sales achieved, can prove to be make or break for its success. 

Building integrated dashboards to monitor the health of all performance channels and how that correlates with business health and growth goes a long way in taking the right strategic calls. 

Customer Analytics is a powerhouse to dig and indeThere is huge richness in customer data. What frequency they buy, why they buy, 

All in all, having 2-3 key data models deployed that are consistently delivering higher efficiency, enables you to win the turf against your competitors.
6. Brand Advertising - Deploy, Measure, Recalibrate, Repeat.
As brands & technology pushes branding to more measurable approaches, & giants like Meta & Google make deeper targeting options for Reach & Awareness Campaigns (contrary to how they are approaching the same for performance campaigns), branding is slowly becoming an important pillar of Performance 2.0. 

Mastering the reach & frequency game is no longer optional. As more & more brands jump into performance marketing space, the saturation is starting to set in relatively early. 

Pure play performance could unlock multiple growth avenues, but it is branding, which will help to sustain that growth and push the envelope further. 

Building deep media plans based on powerful segmentation options available, measuring the same against right data models and then scaling up the branding game will be a huge differentiator. 
7. Beyond mainstream Performance Advertising Channels - Affiliates, Influencers, OTT & Marketplaces.
Meta & Google are the first performance channels for any brand given their massive scale and ease of use. But this very fact has made them more and more competitive with depreciating marginal utility. 

Relatively smaller advertising channels like sharechat, snapchat, apple ads etc are worth experimenting and deploying a small percentage of media spends on. 

Influencers are becoming a more and more important part of media strategy for both performance and branding. Running paid promotions via the handle of influencers yield very good ROIs and would be interesting to see this trend catchup mainstream. 

Marketplaces are quickly becoming a major challenger to Meta & Google. All major marketplaces are opening up their own ad platforms, and given the high intent data these marketplaces capture, ignoring these channels is no longer an option. 

All in all, while Meta & Google will continue to dominate a lion's share of performance spends, having a healthy mix beyond these, could be a way to push the envelope further. 
Key Predictions:
Performance & Branding will no longer be a dichotomy. 

Large Enterprises will move towards building a rich first party data warehouse

While attribution will continue to be the base for measuring campaign success, new regression based incrementality models will emerge for a more holistic approach. 

Ad creatives and personalisation will get revolutionized.