Sampling in Google Analytics – Points to Remember

3

min read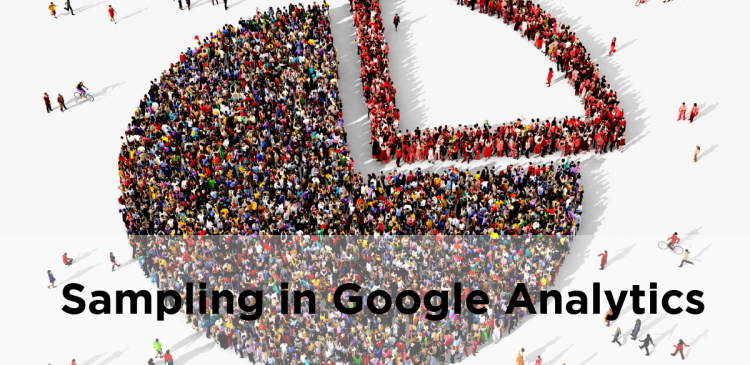 When managing a large amount of data, simple processes like sampling can help you a long way.
To avoid any bias, sampling saves you from the often impractical and undesirable task of studying the entire data.
A debile strategy in analytics (sampling) will shackle the very base of generating traffic let alone improving the ROI of the business. It is, therefore, worth your time to understand the proficiency of sampling in GA, how it affects your work, and what can be avoided.
What Is Sampling & How Does It Work In Google Analytics?
Sampling is the practice of analyzing a subset of all data in order to uncover meaningful information in the larger data set.
The default report in Google Analytics is free from sampled data. However, if you require a custom report, then sampled data is the one which you should be looking at.
Data sampling occurs in the standard Google Analytics application:
When running custom reports
For the specified date range
That result in more than 500,000 sessions
In data analysis, sampling is the practice of analyzing a subset of all data in order to uncover meaningful information in the larger data set.
For the premium version, the threshold may vary according to the queries configured.
Applying Sampling in the Reports
Running a default report in GA, the aggregated data is immediately summed up to quickly deliver unsampled results.
Analytics stores one complete and unfiltered set of data for each property in each account. It creates tables of aggregated dimensions and metrics from that stack.
This can be checked in the left pane under Audience, Acquisition, Behavior, and Conversions.
The larger the percentage of the sample segment the more the accuracy.
However, when the sampled data represent smaller fraction of data (lesser than 100%), the results could be misleading. This is not the true representative of the entire bulk.

Here's how you can solve the issue of misleading.
Fix The Problem
Here's how you can get clean and crisp insights from Analytics:
Shorten the Timeframe: Data Sampling depends upon the type of user's query and sampling rate can vary from query to query. Each GA view has got a set of pre-aggregated data which are used to display unsampled reports quickly.Rather than viewing the data annually or quarterly, you need to start looking at smaller chunks individually, say monthly. This ensures that a subset of data which is being viewed which maps fewer sessions and thereby improving accuracy.
Query Explorer: Google Analytics Query Explorer lets you create API queries to retrieve raw data from a specific account in Google Analytics. With this raw data, one can create their own custom reports and dashboards.
Use Standard Reports: The standard reports must be preferred since they are never sampled. This can be verified since in a standard report you won't be able to mark the presence of sample message.
Downloading and analyzing unsampled reports: For Google Analytics Premium users, you can use Big Query and the new feature called custom tables which opens up to the creation of a custom table with metrics and dimensions of your choice.Custom tables can be a time-saver and also a lead for the creation of new sets. You can create up to a 100 Custom Tables. This is amazing because you won't have to worry about the sampled data for the reports you use often.BigQuery desegregates with Google opening up the realm for moving huge datasets and also does SQL based querying. This feature can crunch and process the data spanning over billions of rows.This also opens the door to unsampled hit level data, which in short opens up for a robust and very sophisticated analysis.
Did you give any of our solutions for Analytics a try? Have more questions?

[spu popup="2509″]Talk to our experts now! [/spu]