Establishing ROI of Branding spends in the digital space

6

min read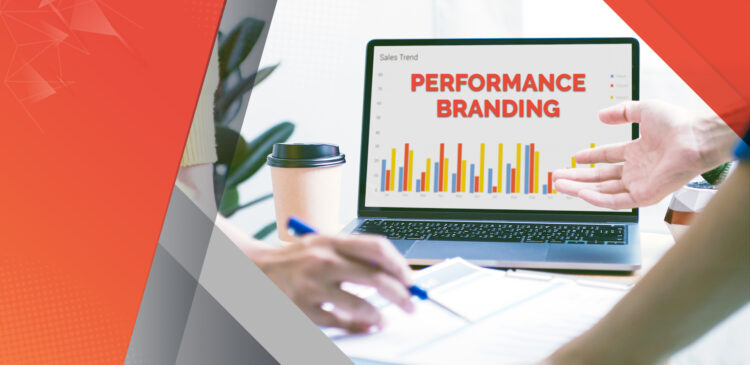 The market is flooded with various brands offering similar products and services and the common customer is swamped with numerous options. Brands have to now go above and beyond to stay in the limelight and attract their target audience. This is why it becomes imperative to have a brand strategy that helps you differentiate yourself from the competition and establish your brand in the customers' minds for generations to come. Launching branding campaigns is a good way to put this brand strategy to practice. A branding campaign is a golden opportunity for you to build, or rebuild your brand's image in the mind of the customer, and an efficiently strategized and effectively executed brand campaign can help you put your brand's story and message in front of an audience to increase brand awareness and improve brand equity in the mind of customers. It is a tried and tested way to control your brand's narrative and public image and differentiate your brand from the competition. And that's not all, continued and sustained branding efforts would also ensure that there's an increment in the AOV (average order value) and an improvement in the overall RCR (Repeat Customer Rate) as well.
However, the biggest challenge that most brands face is to accurately measure their impact on the bottom line and top line. This is because each branding campaign is either based on CPM (cost-per-mille) optimization or CPV (cost-per-view)  optimization. Under CPM optimization, the primary focus of your campaign would be to deliver "Cheaper Cost to reach as many people as possible" and under CPV optimization, the primary focus of your campaign would be to deliver "Cheaper Cost per View". Under CPV optimization, the advertising platform automatically shows your campaign to only those people who have a higher propensity to watch your video. 
This approach makes it challenging to optimize the campaign's budget in cases where the audience size (in broad demographics) ends up in hundreds of millions. This is because the algorithm of most advertising platforms like Google, Facebook, and other OTT platforms automatically tries to build Reach numbers and show your ad to as many people as possible but misses out on building effective Frequency, thus losing out on creating any ad/brand recall, especially when the budget is relatively at a small scale. 
This is why, in order to ensure that your campaign reaches the most relevant audience, you must look at data. Full-funnel data plays a huge role in determining the success of your branding efforts. This data helps you gauge whether your efforts are being targeted toward the right people and bringing in the desired results, or whether you need to pivot and re-strategize in order to drive positive results.
Once you have the required data, it is important to continuously and closely monitor all your branding metrics to measure the effectiveness of your campaign based on how it is impacting the business of the client at a holistic level and whether it is able to bring in any sustainable growth for them. There are several ways to measure this impact –
1. Primary KPI - A bird's eye view of the campaign
System metrics such as CPV, VTR, CTR, CPM, etc. provide us with an immediate understanding of the efficacy of your branding campaign. A high VTR (view-through rate)  indicates that our ad is highly engaging and can sustain the customer's attention for a considerably long time. CTR (click-through rate) shows the number of clicks our ad receives divided by the number of times our ad is shown (impressions). CPV (cost per view) tells us the average cost of a single view while CPM (cost per mille) tells us the cost of every thousand impressions.

These metrics give us a top-level understanding of our campaign's quality and whether it is able to reach a relevant audience set. Additionally, keeping a close track of these metrics also keeps us informed about the campaign's overall health and any sign of a drop in these metrics usually means that it's time to re-strategize. However, these metrics can sometimes be misleading in terms of the audience we are targeting, and in such cases having a second and third layer of data is extremely important to accurately check the branding campaign's efficacy.
2. Engagement KPI - A deep insight into the campaign
Apart from the system metrics that are available from the panel, we have certain other metrics such as Sessions, Session Duration, Bounce Rate, Add to Cart, Initiate Checkout, PDP (Product Display Page) numbers, and so on that are available on Google Analytics. A Session is the time period in which a user is actively engaged with your website or app and the Bounce rate refers to the % of single-page sessions in which there was no real interaction with the page. These numbers help us further dive deep into our potential customer's behavior. Additionally, these numbers also help us gauge which platform our TG is most active on and which one works best for our brand. For example, despite setting equal budgets on, say, two different advertising platforms, we might notice a higher number of sessions, a higher session duration, and a lower bounce rate on Platform A as compared to Platform B. This means that the high-intent cream of our target audience is more active on Platform A and is more likely to gravitate towards making a final purchase.
3. Causatum KPI - the upshot of the campaign
There are several ways to present the overall impact of all your branding efforts. The final numbers can be observed in the increasing clicks and impressions, and additionally, we can also look at overall Brand Search Volume and Avg. Monthly Search Volume to see whether our awareness campaigns have led to an increase in the number of searches for the brand. These metrics give us a holistic overview of the impact and are instrumental in influencing the further course of action. A positive brand impact would mean that we are on the right path and a negative brand impact would mean that we need to re-strategize and explore other audiences or platforms. However, these numbers are usually attributed with a lag and can take anywhere from 7-30 days to be attributed accurately. Once your brand metrics start showing a positive trend, you'll notice that eventually, slowly and steadily, your final metrics, the overall sales, and revenue figures will start advancing and climbing the ladder.
This is why data is the backbone of any successful performance branding strategy. We must make it a rule to ensure that all our decisions are backed by historical data because "where there is data smoke, there is business fire".