How To Choose The Right Agency To Run Your Online Ads?

7

min read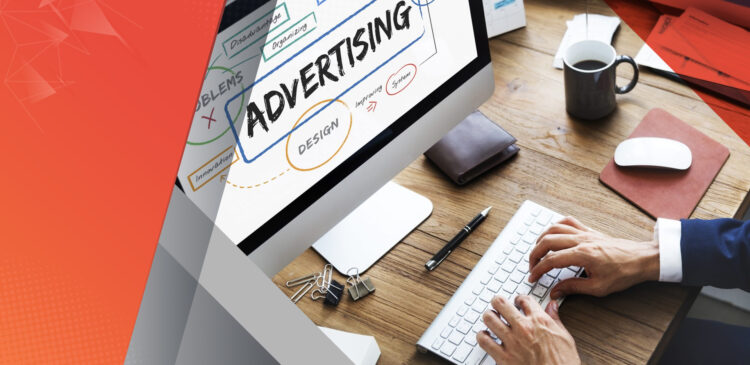 According to Statista, digital advertising accounted for 64.4 percent of total adverting spending worldwide in 2021.
Online advertising has become one of the most essential marketing methods in a company's entire marketing plan over the last several years. Online advertising can help you improve the performance of your organic marketing efforts. However, when it comes to choosing the digital marketing agency to run your ads, It might be challenging to decide because there are so many options. 
Choosing an agency that will fit your purpose is essential because online advertising can vary depending on the needs and goals of different businesses. This article will discuss what you need to consider before hiring the best agency to run your online ads.
1. Analyze Your Needs and Goals
The first step you need to take is to analyze your needs and goals. These should align with what you want to achieve with the ad campaign. What are your goals? Is it to increase followers? Is it to boost your sales? The more you can explain your company's SEO, advertising, social media, and graphic design requirements, the better your interactions with potential digital agencies will go. Consider your requirements, as It is important to discuss these details with the agency to make sure they can deliver what you are expecting.
2. Set Your Budget
When selecting a digital marketing agency, it is also crucial to set your budget. The budget will vary depending on your advertising needs. For instance, advertising your business on Instagram will differ from advertising on Google. 
The goal of any advertising plan should be to generate a positive return on investment, which means earning more profit from the ad campaign than you're spending. Find the best value rather than the cheapest price. The most affordable agency is unlikely to provide you with the best value. Instead, inquire about what you receive in exchange for your money to establish a clear understanding of what you expect. 
You should have a budget that is both reasonable and appropriate for your needs. Discuss the details with the agency to ensure you're both on the same page before you sign the contract.
3. This is custom heading element
Make sure to check out the agency's credibility and experience. Examine client testimonials on the company's website and review sites. Do the testimonials appear to be genuine? Is the agency's website up to standard? Does the website rank well in search results, showing that it is well-versed in SEO? Are its social media pages well-maintained and filled with good content? Check for all these indicators to see if the agency can be trusted. 
Check if they have experience handling similar businesses and have done ad campaigns for them. Hiring an experienced agency will ensure that they will deliver you results because they already have an understanding of how things work.
4. Check for Past Results or Client Portfolio
When looking for an ad agency, search for one that has the experience, customer base, and knowledge to deliver the marketing results you require. It is easy to be deceived by outrageous promises. Look for the client list the agency has worked with before. Inquire about the agency's previous clients and work. To get a sense of how they perform, ask them about their results in previous campaigns. Look for companies that can show you proof of their past performances and are willing to share it. Social proof, such as testimonials and previous client reviews, can provide valuable insight into what it's like to deal with that organization.
5. Do They Have Skilled Team Members?
Your online ads must be appropriate for the platform on which they will be shown. Check to see if the agency has a team of experts who can assist you with all aspects of the marketing campaign. You'll need a visual ad if you want to advertise on Instagram, and you wouldn't hire someone who doesn't have a graphic designer to make it. Similarly, advertising on YouTube requires a video ad creator. 
The entire team needs to collaborate for a successful ad campaign. Check with the agency to see if they have a functional team that can meet your requirements. During your consultation, ask questions about the team members and ask to meet them. This will help you understand how each person thinks and how they may contribute to your company's marketing.
6. Ask for Important Data
When it comes to online advertising, the agency should be honest and transparent with you in terms of data. Inquire about marketing data access. You should have no trouble getting access to the agency's marketing data if the agency is a credible one. Additionally, inquire about the agency's ROI measurement methods. You must be aware of the metrics of the result as well as the ROI measurement. 
The data drive the results, and you can get detailed information on how a campaign performed on a given day. These outcomes are heavily based on numbers and can be calculated in percentages. Also, make sure you understand the terms used to calculate your return on investment. It's a big red flag if the agency doesn't provide any exact measurements for calculating these.
Final Words
It can be challenging to get started with online advertising. But your business will get greater exposure with the correct agency and a targeted advertising campaign. Digital marketing agencies make it a priority to stay up to date with the latest trends. The right agency will use the best tactics to develop your brand's online presence, track campaign results, and optimize approaches based on data. Look for important benefits that the advertising agency offers and pick one that best suits your needs. We hope that this post was informative and that you gained some insight into how to select the best digital marketing agency to handle your online advertising.