People Eye You on Mobile Facebook Ads, But Do They Convert?

3

min read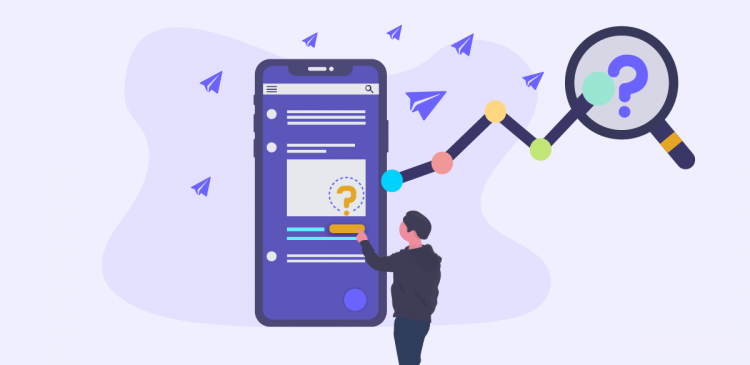 Almost 96% of social media marketers worldwide believe Facebook produces the best ROI, simply approving it as the most effective social media advertising platform.
Facebook as a platform for businesses is helping boost marketing efforts and is geared towards transforming itself into the right kind of network for businesses and consumers.
According to Statista, in 2018 about 75.1% of active Facebook user accounts accessed through a smartphone. This continuous growth in terms of mobile users makes it quite effective for mobile advertisement.
But do they convert? How does the cross-device breakdown affect your ad performance?
Understanding the User Behavior on the Basis of AOV and Product Type
Determining the platform performance for further marketing and advertising strategies is something you need to be sure of to ascertain the value it is providing.
User behavior is one such parameter. Behavior can be defined as the activities that people do on and off Facebook providing data on purchase behaviors, travel preferences and device usage.
AOV is a key performance indicator that online businesses measure to understand their customers' purchasing habits on marketing platforms. Like other key metrics, AOV can be tracked for any time period.
In our experience for managing 100's of crores of ad spends in the past, we have inferred that the chances of buying on mobile depend on two factors. Product familiarity and order value.
If the product is known and AOV is low, then chances of the purchase happening on mobile increase dramatically.
If the product is unknown and AOV is low, then chances of the purchase happening on the mobile decrease in comparison to the above scene.
If the product is known and AOV is high, then chances of the purchase happening on mobile are 50-50.
If the product is unknown and AOV is high, then chances of the purchase happening on mobile fall down dramatically.
Here average order value is a key parameter.
Facebook Conversion Data in Cross-Device Tracking
People are buying your products but where are they converting?
It is important to track the conversions to help measure the return on investment of ads by reporting on the actions that people take after your ads are viewed. But gathering the data can be difficult if the user is viewing the ad on different devices.
It is important to know where conversions are happening and leverage the results for planning future media buying strategies.
Firstly, you need to install the Facebook pixel on both mobile and desktop websites and select the Facebook pixel or App Events in your ads. In case you're using the Facebook SDK, you can also install the Facebook SDK into your app and configure the app events.
Assumption: Primary KPIs are trackable on Facebook itself
In your Ads Manager, you can analyze this on Account, Campaign, Adset or Ad level, depending upon your structure.
Click Breakdowns.

Select Impression Device 'By Delivery'
Select Conversion device 'By Action'
Here's what the sample report will look like.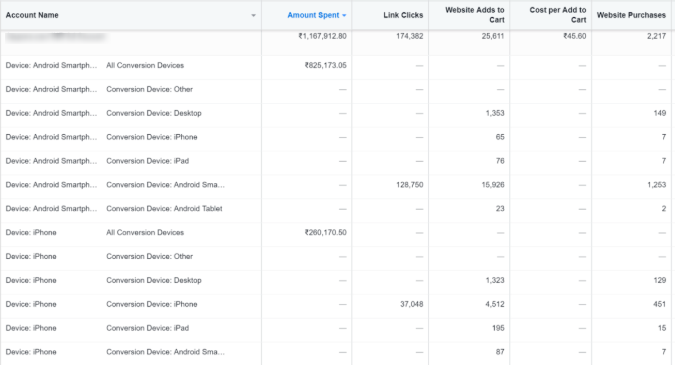 You can notice that 149 purchase and 1353 ATCs were done on Desktop (Conversion Device) after viewing on Android (Impression Device)
Similarly, 129 Purchases and 1323 ATCs done on Desktop after viewing on iPhone
But what do you do with this data?
You notice that the percentage of users who viewed on mobile but did the transaction on the desktop is very high. You can infer that either the sufficient information was not available on mobile, or content on mobile is not user-friendly for completing the transaction.
This information can help you identify the best device your users are converting. The pattern they are following and what you can do to improve the data.
You can further do this by making an event-specific RT lists (view Content/ ATCs/ Lead Form View) and target specifically on Desktop. CPCs might be high but chances of tapping those users become multifold.