Shortcomings and Solutions of Tracking on Web Analytics

4

min read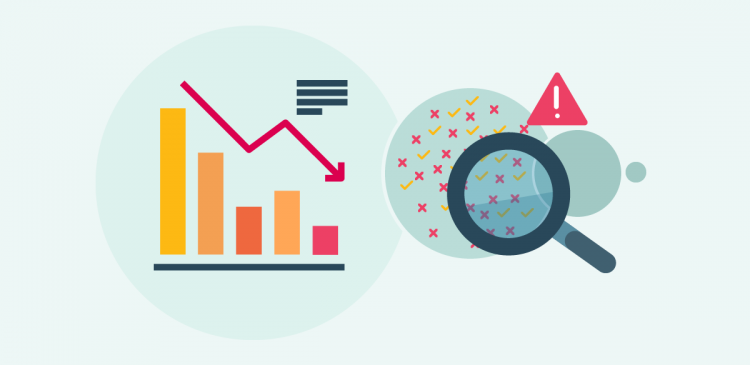 61% of marketing decision makers struggled to access/ integrate the data they needed, in 2016. Web analytics tools often fail to capture exhaustive detail of the visitors of the website.
In the present scenario, tools are unable to reach the 100% accuracy mark. Helping only at the macro level data capturing. Certain times, it is due to the inability of tools to capture a substantial micro-engagement detail of the visitors that line up to the website. Inaccurate information influences the decisions negatively, sometimes rendering marketing efforts.
"61% of marketing decision makers struggle to integrate the data they need"
Having data with 100% consistency and accuracy is not only a myth but the efforts put in barely nudge the ROI needle, often evident with low levels of traffic. Should it deter marketers to aim for accurate analytics reports?
Never.
There are many reasons why Google Analytics data can be inaccurate. And here's what can be done. But, before that, it is imperative to know what challenges marketers commonly face.
Challenges at the Marketers' end
Web analytics tools implement algorithms and other techniques to collect, store, and report on data and these algorithms are routinely updated. These updates change the orientation for the data as tools attempt to improve accuracy and precision and may add additional measures that may not have consistent levels across metrics and dimensions.
"Accuracy indicates that the data is correct and precision suggests that the information is consistent"
Let's delve deeper into the reasons why Marketers' are facing challenges into – why analytics platforms fail to track user data with utmost accuracy.
Often a visitor may reload a page in their browser or leave before they fully load. Such behavior can easily hamper analytics and record irregular metrics. Sometimes, sites and campaigns can also be configured in a manner that bypasses the tracking. In other cases, a user may block Google Analytics using a secure firewall, barring JavaScripts. At others, a page crash can affect data collection, precision, and accuracy.

It is interesting to note that, Google itself offers an official opt-out extension for your browser which would prevent events on your website from being logged.

Analytics tools routinely reject data that is partial, corrupt or deemed incorrect. Such means may lead to only part of a visit being registered or a visit not being registered at all. 

Further, data sampling is extensively used in statistical analysis to analyze large data sets in a cost-efficient manner and in a reasonable amount of time. This technically means you cannot have a one-to-one check of visitor activity since the data is sampled.

Analytics tools may be unable to collect the traffic from an individual if they change computers, use various devices or browsers, or delete cookies. The result of which may be subdued through a variety of customizations, but it can never be erased.
Now that we are aware of the scenario, is there a way out?
Modern Problems Require a Modern Solution
Mend the sampling time period in Google Analytics to your advantage. You can shorten the time frame by looking at smaller chunks of data, say monthly rather than going for quarterly or yearly.

Query Explorer lets you create API queries to retrieve raw data from a specific account in Google Analytics. With this raw data, one can create custom reports and dashboards.

User ID Implementation: Cross-device tracking is tough. But it can be done if we pass the user ID to Google Analytics and stitch it to the backend. It will help you connect data about the devices and activities from different sessions to get a better understanding of users and what they do at each step of the conversion process – from initial contact to long-term retention.
Look for GA Alternatives: Instead of one analytics data, we can have multiple analytics alternatives. You can choose from Amplitude, Piwik, KISSmetrics, Woopra, GoSquared, Chartbeat are few among the bunch.

Usage of a tool may vary depending upon the resources, or personal preferences of the user. 

Charbeat provides unique insights on the time spent by your customers reading your content.KISSmetric has a clean API which is very easy to get the hang of. It helps to store the information of all your customers who have visited your website in the past.

Amplitude is another tool which is very easy to set up and run. It provides efficient analysis results.

Clicky comes with an add-on feature called the heat-mapping capabilities, which opens up the field by providing information like where visitors tend to click on pages and also produces results about how visitors are navigating and whether the website is standing up to its traffic goals or not.
Given the enormous amounts of data that web analytics tools handle, it becomes critical that they report on statistically acceptable precision of data. This streamlines the process of macro-level reporting. It doesn't mean that they are of no good. Depending on the circumstances, additional tool sets can be configured to improve reporting to assist further with analysis. There are always methods and ways to do damage control.