What are PLA ads and how to make the best out of them?

4

min read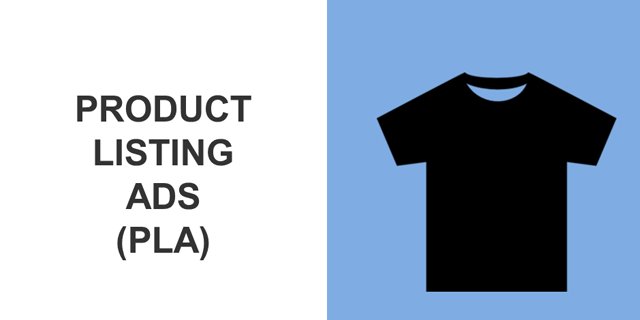 What are PLAs and why are they put up?

Product Listing Ads are incredibly convenient for online seekers of various products. These are the advertisements that usually come with a picture of the product attached, which is how we differentiate between them and the usual advertisements, which comprise of plain informative text. The Product Listing Ads directly get us to the website of the seller who has put up the ad by directly buying it from Adwords. On demand by online sellers, such advertisements are created by Adwords and bought by the sellers in an effort to ease the buyers' connectivity with various sites.
These ads are found above search paid results.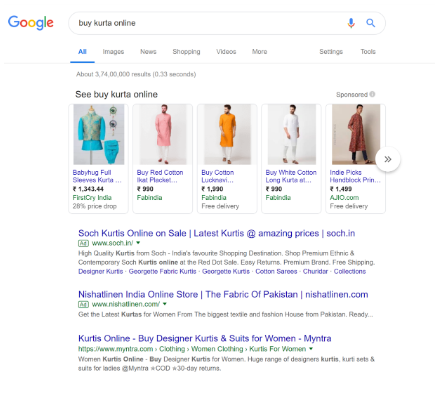 Should every online seller invest in PLAs?

The success of a PLA depends largely on the product it represents. If the product is likely hosted by myriad brands, adding a PLA might not go a long way in increasing the views on your site if you are new in the business and hence, is not an advisable investment. But let's say you control your PLA to display for particular keywords tactfully, that can give an edge on advertisement front. Also, in the case of gadgets, and specialized equipment, not putting up an ad may put potential revenue in jeopardy. Hence, advisable in this case, mainly owing to the less congested nature of the sector that is likely to give the seller the edge.
The bottom line is that it all depends on how influential the seller is and what products they sell.
What do PLAs have over normal text ads?
Inherently having the visual advantage, these ads are likely to land a higher site-visit rate than normal text ads. Also, the search algorithm does not work based on key phrases, but in fact, on product information fed to the main database which mostly pops a relevant search.
PLA Ads show your products alongside other competitors which helps in brand building as well as give you high intent user (As they have already seen the price that you offer, after comparing with other advertisers).
The Disadvantage is that we can't control the advertisers whose products can be shown alongside ours. For eg: some Brands sometimes don't want to show ads alongside some other brands either due to very high diff in Offering or the pricing.
PLA requirements and to make the best use of them:
Now that you know what PLAs are and useful they can be, let's take a look at how, as an online seller, you can make the best out of an advertising campaign:
The Merchant Center holds all the product data. Once an online seller decides to post an ad, he must form an account on Google ads and feed all the data on the Merchant Center. Make sure all the details go in because the search optimization occurs based on this data.
Now, a lot of setting-up options are present that require you to upload your website data to the Merchant Center page. However, the time taken for the page to verify your product and check it with regulatory standards might vary. Meanwhile, to save time, you might want to update your shipping prices and tax information on the page to be sure nothing is left out eventually.
Getting the basics right
Now that the account set up has been initiated, it's the seller's job to make sure nothing is amiss. One key mistake is not giving enough credence to the product description. To get the best out of an ad, it must be lucrative enough to get a customer to click on it. This includes the naming of the product. In fact, the title and the description of your product are key contributors to its performance online.
While naming a product, try to get inside a customers mind. Try to think from the point of view of the buyer, like what he would search for and is likely to get attracted to. Include lucrative descriptions as per your space and requirements.
This will make sure that you most the most of the text data you are feeding the merchant center.
Critical Management
For many new sellers, it might not go well in the initial weeks. However, in such a case, it is essential to not make instant changes. One must gather sufficient data before making informed decisions like changing titles to make them more optimized or spending more on your campaign. After all, the changes you make are not necessarily going to yield positive results. In that case, you must have data to back your changes and incorporate further optimization.
Grouping your products methodically and compartmentalizing will go a long way in creating efficient bids for you when the time comes. Using Google Smart Bidding Strategies for such products is the most convenient way to manage your bids.
In this way, merging product selling statistics with certain customer friendly strategies makes for a healthy online campaign through PLAs for suited sellers.