9 ways to make Facebook and Google work better together

7

min read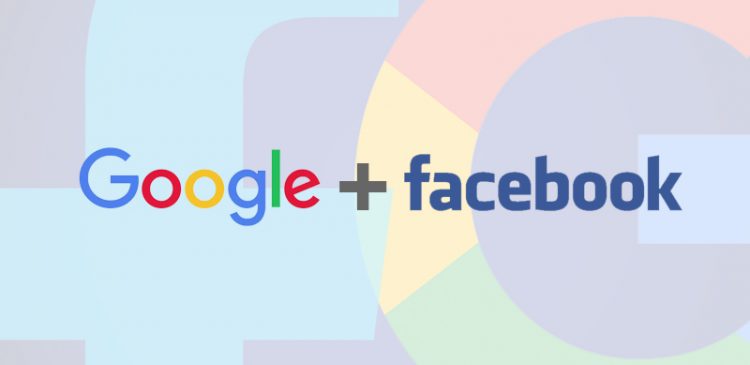 Ever wondered how amazing it would be if the two biggest giants – Facebook & Google worked together to boost your business games? Want to know how? Here's the guide on the ways to make Facebook and Google work better together:
1. Sprint with Facebook hit with Google
"On engagement, we're already seeing that mobile users are more likely to be daily active users than desktop users. They're more likely to use Facebook six or seven days of the week." So, why not use this fact in retargeting our customers?
A well-targeted campaign on Facebook will not only get us great outcomes by influencing and turning distant viewers, but it can also boost the number of people rummaging for our brand name on Google. This acts as the icebreaker and people investigate our brand and tend to hit the bills.
Analysts found that advertising on Facebook led to a 40% increase in brand searches on Google. A huge section of the ad viewers has an interest in the offer, causing curiosity. Instead of clicking the ad, they leave Facebook and search for your brand name to get the information they desire. Now all that is left to do is use our brand name as a keyword in your search campaigns, and match the messaging to your current Facebook ads and the viewers are your buyers now.
2. Re-target the searching users according to their wishlist
There's much more to re-targeting than just displaying the same ads to all the past visitors, and one of the best ways to use re-targeting is to cross-platform. Cross-platform re-targeting means to re-target the users who landed on our site from Google on Facebook, and the other way around. But, a better way to do it would be using Facebook to re-target the people who landed on our website from a search ad, with exactly what they were searching for. To ensure that we're displaying the right ad to the right people, we will need to segment our custom audiences on Facebook. Create a custom audience that matches exactly the right landing page which the ad on Google leads to. We can now use Facebook re-targeting to reach the people who clicked on our search ads, with exactly what they were searching for.
3. Boost the Facebook Custom Audiences and Gmail Sponsored Promotions by using them together
Gmail sponsored promotions using customer match targeting and Facebook ads using custom audiences are like bread and jam.
Set soaring stakes in the ad set for people on the mailing list who are Gmail users, because they've demurred themselves with our GSP message, so they might be closer to purchase. For this, set up Gmail sponsored promotions targeting the mailing list and create a Facebook custom audience using the same mailing list that you used to create your AdWords customer match audience. Then create another ad set in Facebook excluding Gmail users, and drop the bid on this ad set because this audience has not demurred with GSPs. Keep a tap on size of list after exclusion such that it doesn't become too low.
4. Combine your power of video on Facebook and YouTube to move users through the path to purchase
Coupling Facebook video and YouTube video is incredible for influencing users over the path to purchase because they both reach users at varying stages. Facebook content is deemed to be entertaining while YouTube content is anticipated to be both entertaining and informative. Using them together can be the trump card as we can lure the users by showing them crisp brand-centric content on Facebook, and then following it up with more product focussed videos on YouTube.
5. Target a precise set of viewers
Exceed your customer's expectations. If you do, they'll come back over and over. Give them what they want – and a little more.
Offering a distinct audience, a promotion that's exclusive to them is a tried and tested method for tempting them to convert. For example- People who are engaged but not married can be targeted exclusively with Line of Communication: Be the best version of yourself before your big day with…..". Another example would be to target people who are having anniversary in next 30 days with gifting options for their spouse.
Create a Facebook ad for the same and ensure your AdWords search ad copy also includes it. This allows us to augment our promotion via search, without having to offer it to everyone who might possibly be searching which is like a cherry on the cake.
6. Use Facebook's Store Visit ads to enhance search campaigns intended to register traffic
AdWords has a bucket full of location targeting options as well as location extensions for search ads, but Facebook has invented an ad format to magnetize users in the form of their local awareness ads/ Store Visit Ads. These ads are designed to allow the user to click a call-to-action to get directions to the specific local stores.
The most amazing feature is that the user need not to be searching actively at that moment, they could be chilling out or working anywhere when we can remind them that our outlet is nearby. Promoting an ongoing offer can be icing on the cake.
7. Exploit the accuracy of Facebook's lookalike targeting for targeting AdWords ads
Facebook is the king when it comes to lookalike audience targeting because they have so much information about their users. On the other hand, Google is the king when it comes to search. Consider how amazing will be the blockbuster combination of both!
First, create several lookalikes of your custom audience on Facebook. Now, run Website ads on Facebook, targeting the lookalike audience and then create remarketing lists in Google Analytics based on the UTM tags for the lookalike audience ad set. Create a search campaign of 'top of the funnel' keywords because your audience is most likely to be just prospecting your ads and not directly searching for what it has to offer, naturally, they would be searching using broad keywords. Finally, set the ad groups in this search campaign to 'target and bid'. This ensures that the user searching is on our remarketing list which includes the users who visited our site from the lookalike ads you ran on Facebook. Use lots of broad/modified broad terms in your PPC campaign. We can then optimize search performance later after acquiring the required data.
If you don't wish to put much effort into creating an entire search campaign for our Facebook lookalike audience, you could simply use this to implement bid adjustments to our current search campaigns.
8. Use Google Analytics data to decide what public to target in Facebook
Google analytics can be handy when you have a thousand excel sheets to filter. Simply check the demographics report in Google Analytics, and segment by converters to see the age and gender of your top converting users. When you create Facebook ads, consider putting the top converting age segments to adjust your budgets and bids for these users who are probably more likely to convert. 
9. Distinguish between B2B searchers and B2C searchers on AdWords by using Facebook's data
"You can only GO so far on gut feelings" When we offer a product or service that's the only B2B, it becomes even tougher to differentiate between B2B and B2C searchers, without missing out on lots of potential keywords. For this, we can run a wide-reaching, interesting and relevant Facebook ads campaign to business owners, managers, and decision-makers, with ads about our product or service. Tag these ads with UTM tracking code, create a remarketing list, apply the RLSA list to the ad groups in the campaign using the target and bid setting and you are done!
Now set the sails tight, for its time to say Ahoy! And be the pirates of the seas.