'Dynamic Ad-Audience Personalization' to unlock E-Commerce growth

11

min read
Tags: ad creatives personalization, advance digital marketing, custom attribution modelling, digital growth, Dynamic Ad Personalization, first click attribution, integrated monitoring dashboards, keyword intelligence, last click attribution, Performance marketing, reporting automation, scale ecommerce business, unlock growth for ecommerce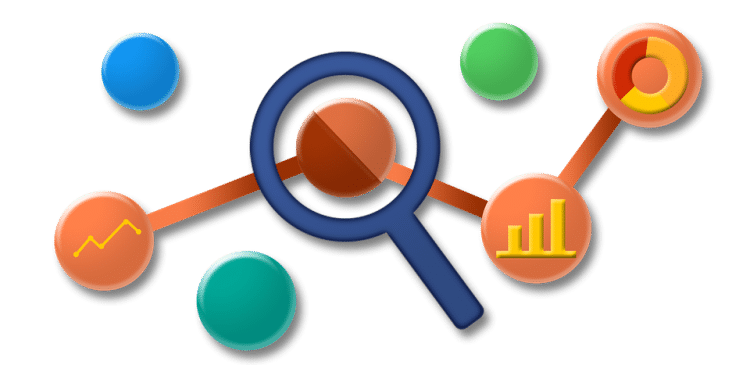 Summary
A completely refurbished audience intelligence in conjunction with dynamic ad personalization for users at different steps of the e-commerce funnel helped in scaling acquisitions with CAC maintained.
About JOHN JACOBS (The BRAND)
John Jacobs offers the trendiest eyewear for men and women, who believe in making smart choices in life. They provide the best of international eyewear trends at affordable prices. Their 180-degree product simulation feature enables you to buy eyewear online without any hassles. They also have 16 stores across 4 major Indian cities.
WEBSITE: johnjacobseyewear.com
About ET Medialabs (The Growth Partner)
ET Medialabs is a digital analytics and performance marketing company. Not many home-grown companies can boast of top tier partnership with the two major platforms under the belt -Facebook Marketing Partner & Google Premier Partner. ET Medialabs' dedicated team of analysts, data scientists, and marketeers help clients unlock the value of data across digital channels to drive digital growth.
WEBSITE: etmedialabs.com
Key Challenges they had when we got Onboarded
John Jacobs was being carved out as a premium eye-wear brand with fair prices, meant to scale in a blazing fast manner given their deep-rooted experience into omnichannel business coming from their parent platform- Lenskart.
When they reached out to us, Manan (CEO) and team had done a fabulous job in cracking the way into Google and Facebook for Performance. Their website and app both had started clocking in decent revenue from digital already. Hence, they thought it was time to team up with experts who have scaled digital businesses at this stage to the next level using high-end analytics and ad campaigns which complements offline store sales as well.
Three major challenges they were facing:
A] There was a Spike in CAC on scaling Google and Facebook Ads beyond that point,
B] There was less visibility on campaign success that lead to online + offline store sales, &
C] Just the last-click data was not showing the right picture.
"They are intelligent, analytically very strong people who understand data. They meet their deadlines, even the real tight ones I tend to give them. They are also humble about the way they do things. At the same time, however, they are aggressive, and are willing to challenge you on some of the decisions you want to make."
– Manan | Business Head, John Jacobs
How we approached the problems
We, at ET Medialabs, are firm believers of drawing an outline of what all actionables are required, what are their pros and cons so that we can set up a robust architecture of Marketing and Analytics which can provide answers to every question possible through data.
Recognizing the key levers which can solve business challenges was the task at day zero.
Here, in case of John Jacobs, we identified key levers which were
1. Fixing Data Tracking for high-end analytics
2. Custom Attribution Modelling for distributing spends for maximizing returns
3. Hypothesize funnels, breaking them into steps for bettering conversion rates
4. Re-build Audiences, Creative & Keyword structures after analysing retrospective data
5. Putting all key advertising channel features to work
6. Integrated monitoring dashboards for fast insights
Our processes and proprietary products are built whilst identifying and solving business problems in digital marketing space we have observed clients facing in last 10 years and 250+ clients served.
John Jacobs team very well understands the importance of data and has helped in all way possible to put things together.
Requisite Tracking Impementation
For John Jacobs, both the teams invested a lot of effort in identifying exactly what to track keeping in mind the long term business success, not just the immediate results. We debugged and implemented their GA/GTM/MMP event-pixels on their website & app to ensure all important user behaviours being tracked and collected with utmost data sanctity. This way we were building the pathway to create insightful reports.
Custom Attribution Modelling
Also, just the Last-click data was not showing the right picture. Custom attribution is crucial when it comes to allocating the budget to various campaigns. Some campaigns are dedicated to new user acquisition- bringing traffic who haven't known you earlier that convert days after engaging with your ad.
In the Premium segment, users tend to make multiple website visits before purchasing the product they desire. It can take them anywhere from 1 day to 4 weeks before they purchase the product. Identifying the potential user source and applying relevant strategy for each cohort of these users is critical.
Let's say a customer converted after interacting with Facebook ad for five times, Searched on Google twice and interacted with your mailers thrice before directly visiting your website and placing an order. Strange? These are typical customer journeys.
Source which helped in discovery, source which nurtured and the source which did the final magic, all of them played their part in the customer journey.
It boiled down to three models you should be looking at
a) First Click Attribution – Helped identify avenues for discovering good-quality traffic
b) Any Click Attribution – Helped identify the campaigns that have a role in nurturing the engaged traffic.
c) Last Non-Direct Attribution – Helped identify which campaigns are usually responsible for the final sale.
We built the above models using Easyinsights.ai, our proprietary product. This sort of a set up helped us in doing the right budget redistribution strategy and opened avenues for scale up at controlled CAC.
Hypothesize Funnels
Whom to target and what to show? These are two fundamental questions which often goes Unanswered. We let data talk it out for us. Hence, we sketched out a list of funnels from where users could be potentially sourced, nurtured and then converted into customers "at scale".
User journey: Ad click >Homepage > Product Page > Cart > Checkout Page > Order > Repeat
Funnel1: Facebook prospect campaigns – quality users
KPI – Cost per User Engagement [a mix of cost per product view, cost per ATC]
Funnel2: UAC prospecting campaigns – quality users
KPI – Cost per User Engagement [a mix of cost per product view, cost per ATC]
Funnel3: Search campaigns – quality users
KPI – Cost per User Engagement [a mix of cost per product view, cost per ATC]
Funnel4: Google Display campaigns – quality users
KPI – Cost per User Engagement [a mix of cost per product view, cost per ATC]
Funnel5: Remarketing campaigns on Facebook – transactions
KPI – Cost per New Acquisitions and ROAS
Funnel6: Buyer repurchase campaigns – repeat buys
KPI – Cost per transaction and ROAS
The above full funnel optimization approach proved to be instrumental in getting the best conversion rates at every step of the funnel and maximized overall conversions.
Audience, Creative & Keywords Intelligence
Identifying right gamuts of audiences on Facebook and Display
We identified the common parameters about customers, subset- loyal customers, subset- one time customers and built the entire framework of audiences around that. For people who are already familiar with our brand, through Website, Social media handles, and Emailing lists have higher tendency of converting than a new user who is engaging with us for the first time. John Jacobs team proactively supported the custom lists as desired for getting scalable audiences.
On top of the above, we added a lot of demography based quality personas that Facebook and Display networks allow. It was a collective effort of both the teams in brainstorming to personalize the product ads with the right audiences and prepare a grid model for experiments. We segregated the audience base into several mutually exclusive grids while ensuring they either fall into one of the three types of users
1. Prospecting
2. Nurturing
3. Buyers
The idea behind segregating the complete audience base into several sections against a large number of variations in creatives and campaign strategies to determine best possible stimuli for each section. Thus, taking personalization to a whole new level and massively improving the conversion rates.
Finding the sweet spot in defining nurturing audiences
It is believed that the good users will organically come back to the system without having to spend on remarketing ads to bring them back. Finding the right cohorts (based on recency and the step of the journey they are in) on which we should be spending that gets us incremental benefit is a challenge that was overcome using data viz., lifetime values and other complex data models.
Ad Creatives personalization
Entirely new audiences were introduced to the system so that they start engaging with our ecosystem. They were also shown low AOV products so that they make a purchase more likely.
Engaged audiences were shown Low to Mid AOV products via Carousels, Single Banners and Canvas Ads so that they become part of our customer lists.
Revamping the Keyword Architecture & making it scale ready
Firstly, our prime objective was to prevent the leakage of spends by processing, filtering and classifying the keywords as per their scale and ROI using SQR of the past 6 months of search history. We used easyinsights.ai SQR Analyser (that uses Google API)- a dashboard, customized for John Jacob to automatically breakdown "search terms" into intent buckets.
1. High intent keywords: That have transactional intent, best known from their long tail in nature. For e.g., buy specs online under 5000 rupees
2. Mid intent keywords: They have informational intent evident from their small length of search query. E.g. best specs online
We segregated the entire keyword structure into ad groups that were mutually exclusive in nature so that there is complete budget control on which searches we want to show our ads on. The highest impression share was for the keywords with higher intent where the CAC was under permissible limit and accordingly the mid intent keywords were given additional budget after exhausting the higher intent ones.
Putting all the Relevant Channel features to work
Dynamic Product Ads on Facebook
Static ads were in use when the account came to us. We cracked DPA that helped in lessening the CAC significantly. It involved breaking the entire catalog scientifically into various product sets based on categories, ticket size, and various other parameters where we needed budget control and ad personalization.
Leveraging DPA Frames on Facebook
A lot of interesting frames were split tested and the winning variant were found for every major cohort that gave the max ROAS which further enhanced the campaigns' overall efficiency when the account was applied with the right set of frames
Enhancing GDN performance
Retargeting segments and their similar audiences boosted performance we could see much lower CACs compared to what was being seen earlier.
Insightful Monitoring and Reporting Automation
The mistake which most marketers do is to give little heed to nomenclature in hustle of making ads live asap. When it comes to analysing what worked and what didn't, marketers often repent not using structured and robust nomenclature.
Nomenclature should convey max information about that asset and should be having Cues like Ad format (Carousel or Video), Date when it was created and Variant (how many adcopies are being tested) in ad to name a few. Our in house product Adbytzz has built in Nomenclature handling capabilities to ensure error free execution and reporting.
The basic hygiene checks like 404 errors, pausing ads in case of website downtime were implemented as precautionary measures. The Audiences and Ads are optimised on basis of past and current results, keeping a min threshold of spends and taking subjective decisions like Category wise Cost per result as everything doesn't sell at same cost. For this, we apply a Man + Machine approach wherein the repetitive task is efficiently taken care of by our Algorithms which are powered because of our API capabilities. All the results of Algo are monitored by a dedicated Account Manager from time to time.
We had written scripts based on benchmarks and Expected results, which use to monitor the data realtime & pause, resume, scale up and down the assets according to performance. This is similar to a person monitoring and optimizing your paid marketing 24*7 but without human error.
Marketing reports had different frequencies like daily, weekly and monthly depending on detailing and requirements and were sent on emails. For John Jacobs, we had internal reports which helped Account managers monitor the account and take action to avoid wastage. Website monitoring checks were also automated to avoid bad customer experience due to unavoidable down times, which helped on a few instances.
Apart from Marketing reports, certain dashboards were specific to product performance, Category performance, Geographic Performance and Website Performance which tried to answer all business level questions.
Preparing for Sale Time with utmost care
Everybody enjoys a sale, a discount, shopping time! Men's Day and Black Friday sales gave impetus to acquisitions and that identified the offer to be a big lever for growth. As a part of the hypothesis, the end of the season sale campaign had been tested across the month on a few audiences where acquisitions at a much lower CAC were achieved. AOV of orders had got impacted, but it maintained the inflow of the transactions.
Final Result
There has been improvement in every ad channel as follows
Facebook: We could see revenue scale to 3x with 25% drop in CAC
Google Display: 60% drop in CAC was observed while maintaining the monthly revenue.
Search: A revamed keyword structure helped slash the incoming of low-intent searches by 15%.
Analytics: Deep-dive Dashboards and reports were automated that helped in easy monitoring.