5 Quick FB Ads Analyses that can save you tonnes of Money in Ad wastage!

3

min read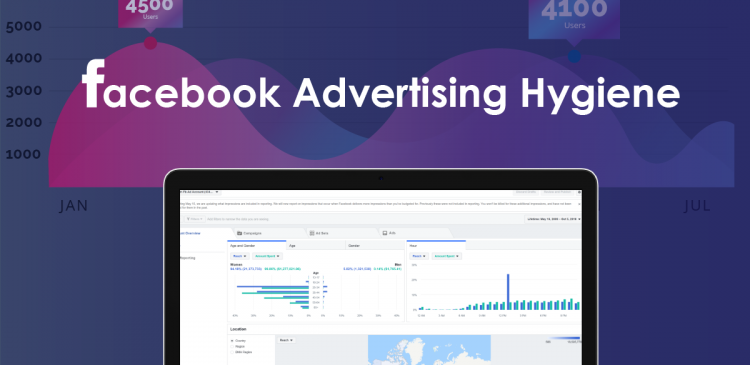 Facebook has provided plethora of targeting options which help advertisers reach the closest audience to their actual TG. Advertisers use multiple targeting methods like custom audiences, Lookalikes, Demographics, Advanced parameters in different PnCs. While testing so many variations, some spends can happen in non performing audience segments as well. To ensure that we have least possible spillage and maximized results, we should be checking and fixing such segments, for which we need to leverage the breakdowns available on
Facebook panel.
Breakdowns can be applied on Account, Campaign, Adset and Ad level.
1. Breakdown by Time:
Best scenario is to have increasing transaction/leads at decreasing cost on an incremental time frame basis (Month-on-Month, Week-on-Week, Day-on-Day). To ensure that this is achieved, we need to know if any specific time frame/ Day of week/ Hour of Day is not doing at par with other frames and fix them.
Checkpoints :
Performance variation over season ( Winter, Summer, Quarter)

Performance variation on Weekdays and Weekend

Performance variation of Working and Non working hours
2. Breakdown by Demographics:
Let's say you have targeted people aged 20-50 who are living in India. Behaviour of a person may vary drastically and they may form a pattern which can be actioned upon to improve performance. We can check four parameters on facebook panel:
Age : Ranges of 18-24, 25-34, 35-44, 45-54, 55-64, 65+

Gender: Male, Female, Uncategorized

Country

Region ( Also, DMA regions in US)
Checkpoints :
Spent proportion on younger/ elder age group people

Tier I, Tier II and other cities.
3. Where were Ads shown:
The targeted user is shown on which device, which platform & placements;
Mobile / Desktop / Tablet

OS of the Device

Platform ( Instagram, Facebook, Audience Network, Messenger)

Placement ( Feed/ Stories, Feed, Instant Articles, In Stream Videos, Sponsored Messages )
Checkpoints :
Mobile tends to have cheaper clicks but weaker funnel.

iOS users tend to have higher purchasing power

Instagram works better for younger audiences
Pro Tip: Analyze different campaign objectives separately using different columns.
4. Analyzing Campaigns, Adset, Ads and Creative assets
Apart from above mentioned breakdown parameters, how to analyze the assets:
Business Level: KPIs to be analyzed

Ecommerce: ATCs, Purchases, AOV, CPT

Lead Generation: Cost per lead, cost per quality lead

App Installs: Cost per Install, app retention ( D-1, D-7, D-28)
Campaign Objectives and KPIs
Traffic: cost per session (quality of traffic)

Post Engagement: cost per post engagement ( time viewed for videos)

Conversions: cost per purchase/atcs/lead

App Install: cost per install or cost per result

Catalog: cost per result.

Reach:

 cost per 1000 users reached.
What to check at Adset level:
If different audiences are mutually exclusive or not

Advance targeting parameters in OR or AND function

Type of bidding

Optimization attribution window

Optimization goal

Frequency to be kept at an optimum level
What to check at Ad Level:
Creative formats: Single/Carousel of Image/Video/Combination ; slideshow, collection

Aesthetics of Text/Headline/Description with Creative asset/

Facebook pixel selected or not.

UTM tags present or not (for third party analytics)
Dynamic Assets:
Creatives, Text(s), Headline, Link, CTA

Breakdown can be applied in AND function of above mentioned parameters. Eg: Age and Creative.
Pro Tip:
Some breakdowns can also be applied in AND function; one useful being Impression device AND Conversion device to check cross device impact of Awareness and Conversion. For eg: an observed trend is that people often discover your brand on mobile device but make transaction on Desktop.