Quora launches native Image Ads globally

1

min read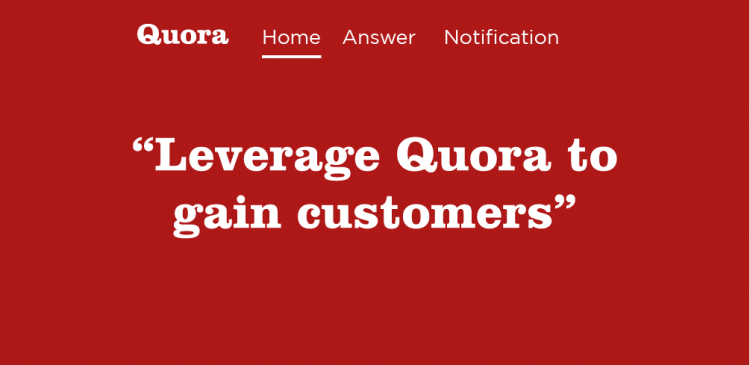 Quora empowers people to share and grow the world's knowledge, with a worldwide audience of more than 200 million monthly unique visitors. Unlike other social media platforms, Quora offers a variety of question topics to target with ads so you can reach the right users at the right time with your message.
Quora launched its self-serve ad platform out of beta about a year ago with text ads, successfully delivering a strong return on investment for the advertisers. While the text has always been a native, high-quality way to reach and engage with Quora's audience, the addition of images offer a level of detail and opportunity for engagement that transcends words alone.
On May 22 this year, Quora announced the launch of Image Ads on the advertising platform, thus adding to Quora's overall user experience.
"Time is money. Save both by talking to us now"

[spu popup="2509″]Let's have a friendly chat to find out![/spu]
A threefold increase in the advertising base since its launch; there are more than 1000 active advertisers on the Quora platform. The ad consists of a company logo of 30 x 30 pixels, an image with a minimum 600 x 314 pixels, next to the headline with an ad description. The amount of text, however, is restricted to 20%, just like Facebook.
On a desktop, the aspect ratio of the image in the ad is 1.91:1.
On mobile, the aspect ratio is 1:1. Quora will crop an image to fit its specs if necessary.
Using Quora ads manager, advertisers can view standard metrics, track conversions using Quora Pixel or collaborate with measurement partners. Now is a great time for advertisers to start at Quora Business and [spu popup="2509″]leverage the new ad format[/spu].