Remarketing Audiences with Google Analytics

5

min read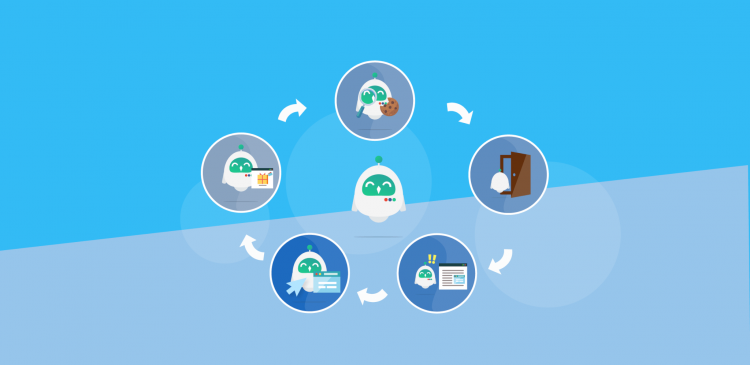 Remarketing Audiences with Google Analytics lets you create targeted lists based on common Google Analytics metrics such as demographics, visit duration, pages viewed, location, and goal completions.
It depends ultimately upon your goal, whether users are entirely new or occasional or subsequent visitors of your website or its specific sections or first or subsequent buyers.  However, users are more likely to convert on a return visit than new users on their first visits. Thus, remarketing can be an incredibly effective way to bring your customers / potential customers one step closer to buying.
How Remarketing Works?
Once you've created an audience, you can activate it on AdWords. You can automatically import lists into AdWords, then run campaigns on the GDN and Search using those lists.
Remarketing audiences in Google analytics helps remarket campaigns in your ad accounts by making use of cookies. You can create maximum 2000 remarketing audiences per account based on user's behaviour.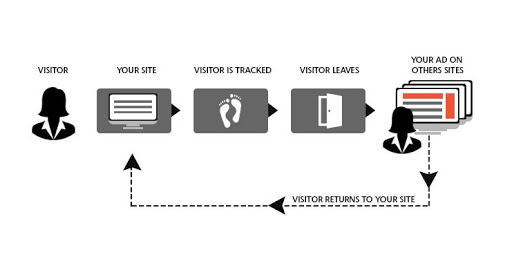 Prerequisites of Remarketing Audiences in Google Analytics
You have to:
   Build a retargeting audience;

   Opt for remarketing tracking;

   Log into Google on more than one device;

  Allow Google to sync their web and app browsing history with their Google accounts;

   Help Google account to personalise ads they see across the web.
Steps to Set Up Remarketing with Google Analytics
   Link your Google Analytics account to Adwords account.

   Select the property that you want to create the audience for and click Audience Definitions.

   Click Audiences and + New Audience.

   Follow up the on-screen prompts.
Ways to create a remarketing audience from Google Analytics
Create a remarketing audience from scratch;

Convert an existing segment;

Create a segment for any completion or abandonment point in any Custom Funnel that you have created, if you have Google Analytics Premium; and

Import from the Google Analytics Solutions Gallery.
Methods of creating remarketing audience in Google Analytics:
Method 1 – Creating Brand New Remarketing Audience from scratch by clicking on the 'Create New' button.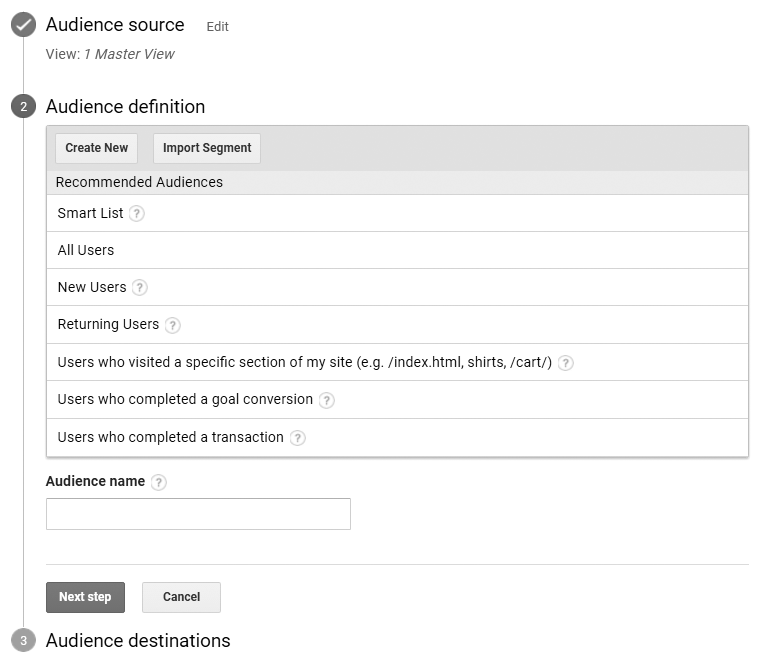 Method 2– Preconfigured Audiences: Admin section > Property > Audience Definitions > Audiences pre-configured audiences. Here,
Automatically updated 'Smart List' of most likely to convert users in subsequent sessions.

   All new and returning visitors of your website.

   New users, who triggered only one session/visit on your website.

  Returning users, who triggered at least two sessions/visits on your website.
How to edit an audience?
   Click Admin and then navigate to the property for edits;

   Click Audience Definitions > Audiences; and

   Click the audience name you want to edit in the list of existing audiences.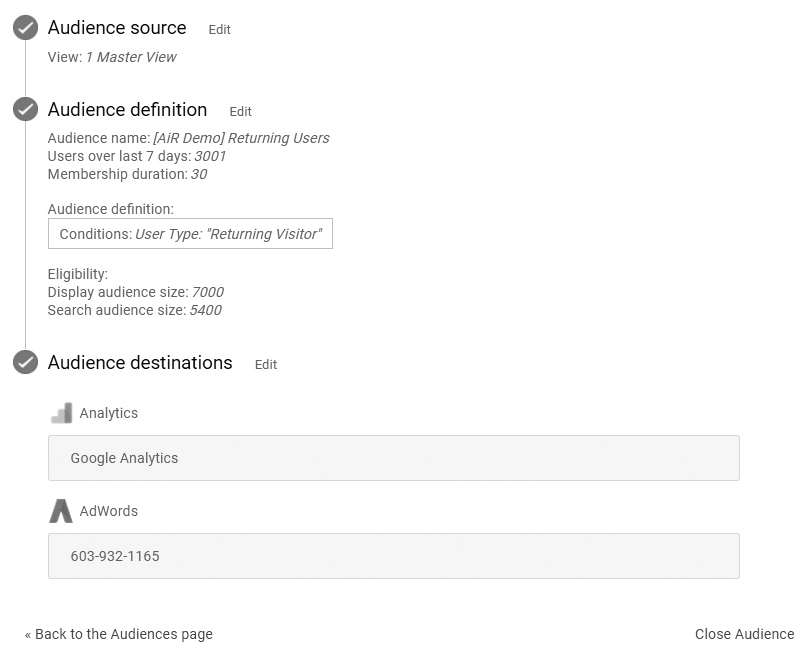 How to Remarket Audiences from Google Analytics?
You can:
   Build a list of visitors who have already been to your site and then display relevant ads across the 'Google Display Network';

   Offer special promotions to visitors from specific locations, and refine lists further based on their behavior on your website;

  Create the list of visitors who put items in their shopping carts without check out; or target visitors who have not converted within a week;

  Select visitors to have completed conversion, and show them ads for companion or accessory products.
How to Create Remarketing Lists?
Remarketing lists for Search Ads (RLSA) lets you customise your search ads campaign to retarget the people to have visited your site previously but left to make a Google search without completing a purchase.

Google AdWords Remarketing
There remain two options to create remarketing lists in Google Analytics:
   Create a segment, and then use the same as an audience list.

   Create an audience list within the admin section.
Site search queries are gold mines for data on what customers are searching for: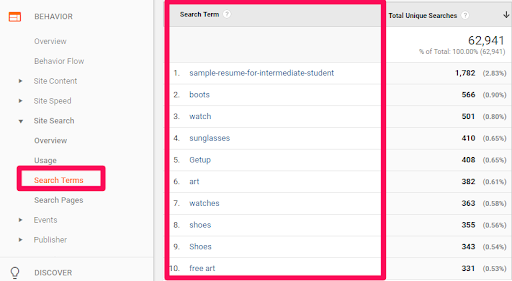 Your customers want these particular details, and they wish to use, read and enjoy the content.
You may target everyone searching for specific queries to deliver them the same or related content.
That is the ultimate way to personalise your remarketing. It is targeting what the users want.
To get started, head towards the admin section of your Analytics dashboard and locate the "Audience Definitions" tab: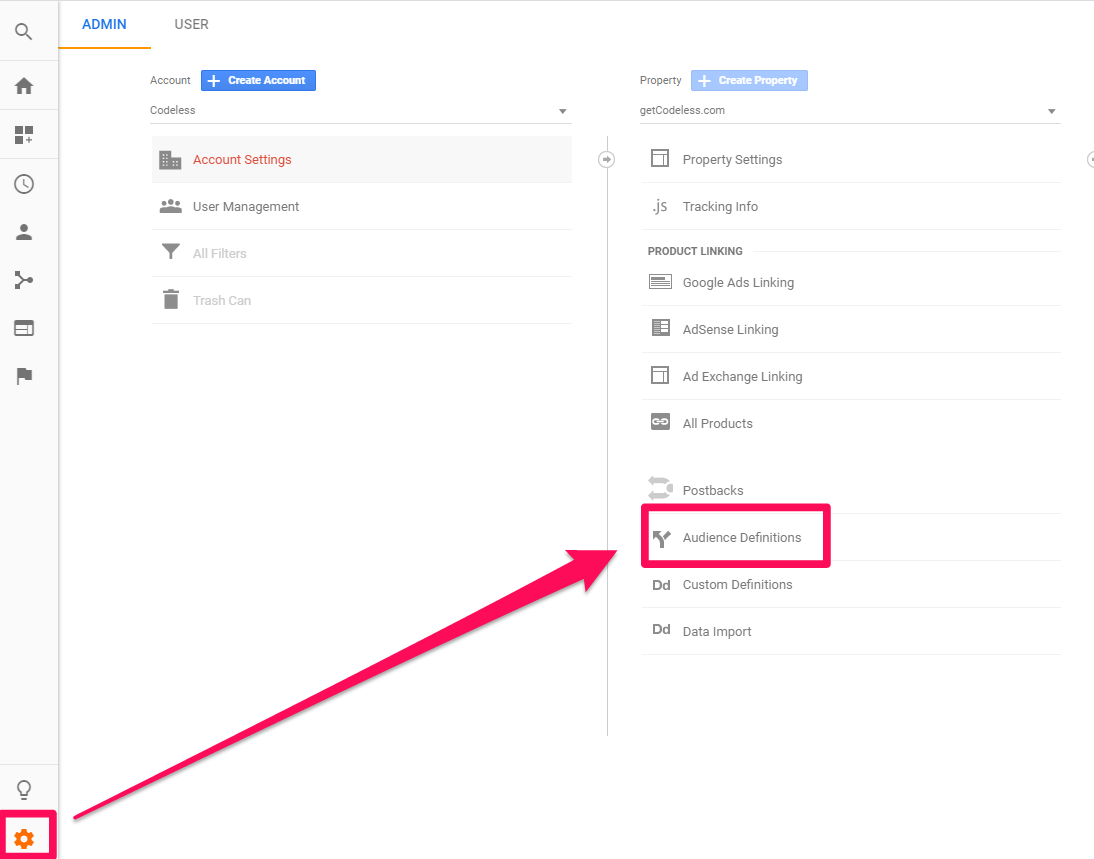 Click "Audience definitions" and select "Audiences."

From here, create a new audience:

This will pull up a new audience definition, which is where you can start customizing diverse audiences.
The basic selections will be what you generally see in Google Ads: all users, new users, returning users, etc.
Skip these basic definitions and create a new audience: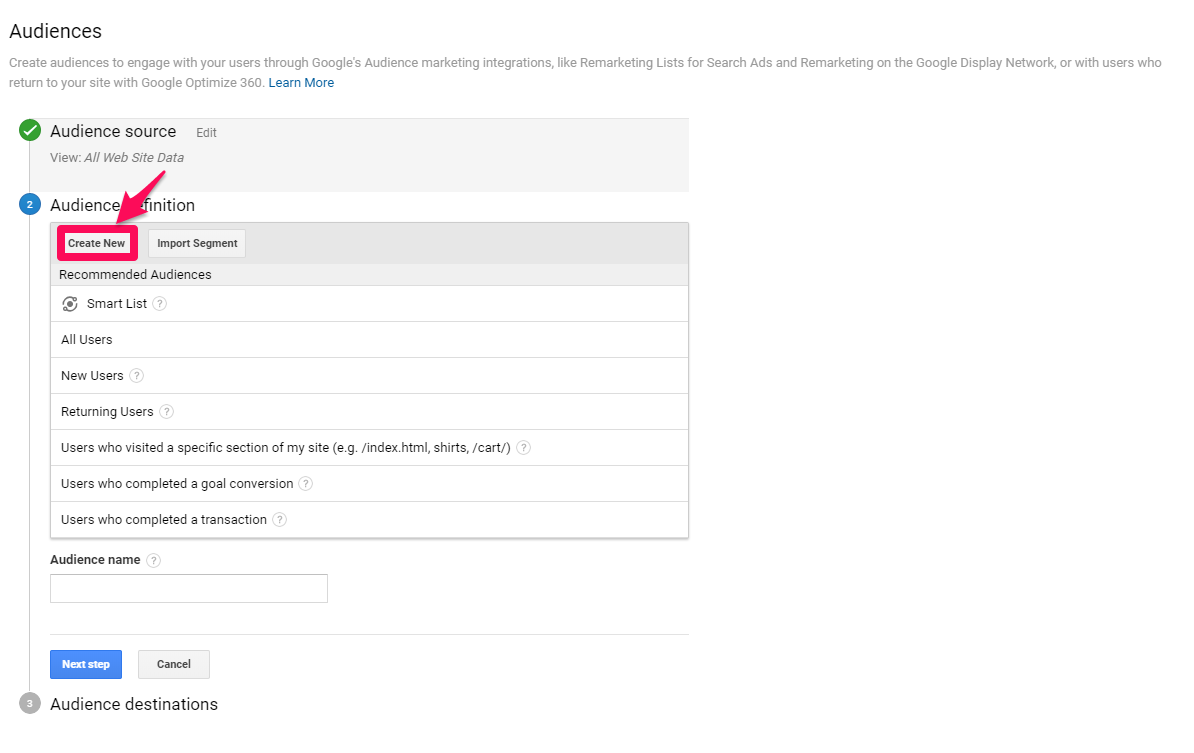 Creating a new audience definition will pull up the audience builder. Scroll down to the advanced conditions section of your audience builder. Next, type "site search" into the bar and select "Site Search Category" as your condition: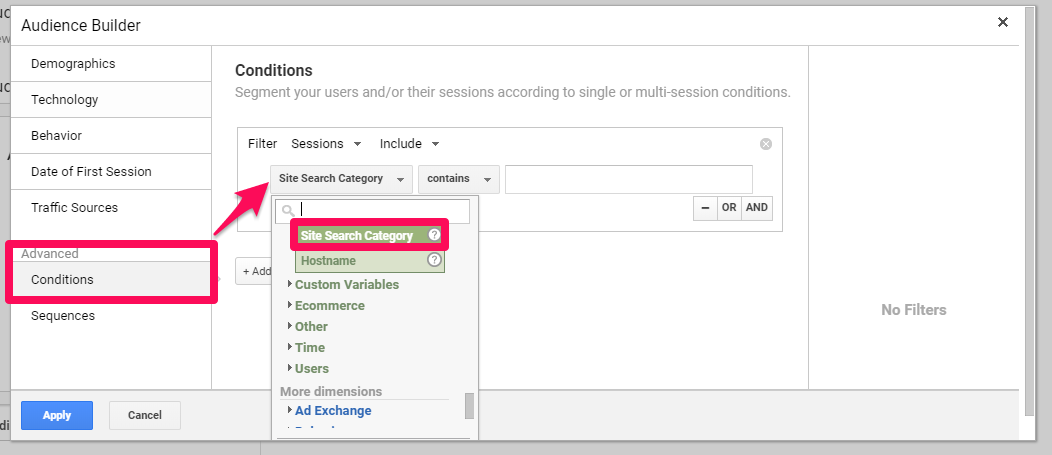 In the text box, type a common site search query that you wish to target. Then, save your audience:
Remember to check the site search reports in your Google Analytics account before remarketing the audience.
Focus on terms popular amongst a decently large audience.
Once you save your audience, you should see the following eligibility:
Make sure that it's enabled for Google Ads display and RLSA audiences.
Now how do you get this audience into Google Ads?
Head to step three: Audience destinations.
From here, you can select the specific Google Ads account that you want to import your audience to: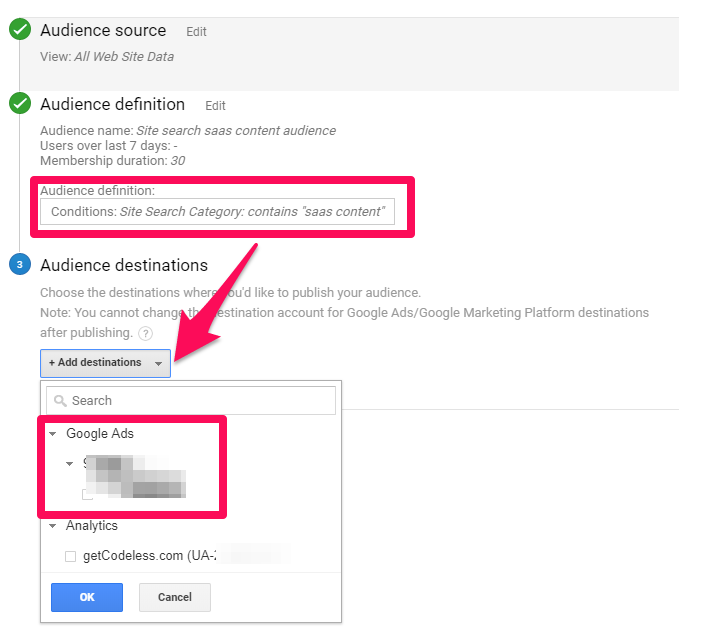 Now get started as you'll be driving huge conversion rates based on a detailed user action.
Why should you use Remarketing? 
Retargeting through Google Analytics allows you to show highly targeted ads and relevant messages to reach the right audience across the web and to boost conversions as click-through rates (CTRs) for retargeted display ads can be as high as ten times of the non-retargeted ads.
So if you're not ready, it's high time to get excited about remarketing.