Under-utilized yet powerful AdWords features

6

min read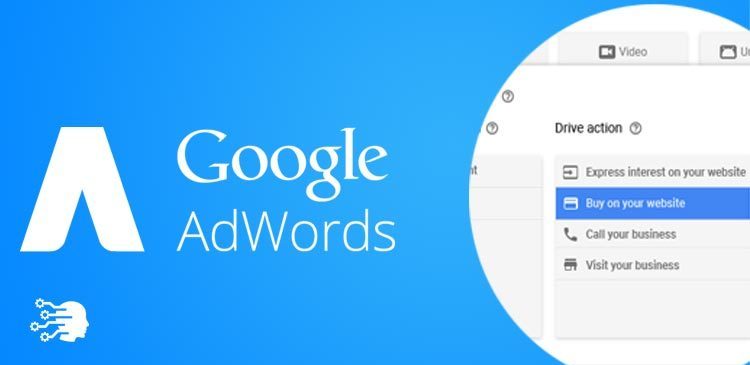 The AdWords cosmos is quite dynamic. Many things phase in and out of existence, some are elevated while the others are demoted. But new PPC features are amassing at a regular pace, the latest one being image extension for the search word.
Often some features get overlooked and there are some hidden features that probably didn't even cross your mind before. Let us walk you through 10 Implicit Adwords feature:
1. Broad Match Modifier
The regular broad match can prove to be disastrous for AdWords accounts. It's very common that many people who try AdWords for the first time see their budgets going down before they even blink.
Not refuting the fact that regular broad match for keywords can be a good idea once you have maxed out all other match types. Broad match modifier permits you to add a "+" sign to words in your keyword which should be present when a searcher type in a query to allow your ad to display in the first place.
What makes this different and even better than a regular broad match?
Permitting Google to show your ads for synonyms or vaguely related terms can obviously be an irrational idea and may burn a hole in your pocket pretty soon.
2. Time lag reporting tool
Does selling expensive items or services comes under your domain? Are you aware of the buying cycle of your clients and customers?
The search funnel report is what you should be looking for. This notifies you "how long an average visitor takes to convert on your site."
If a buyer takes around a week to process a purchase instead of one day, then this is a green signal that you should commence remarketing.
For tracking conversions, time lag report should be taken into consideration. And here's how you witness it:
Go to the "Tools and Analysis" tab and then check for "Conversions" and select that. After that, look out for "Search Funnels" in the bottom left-hand corner and select it.
Then you will be shown some options on the left from where you have to select "Time Lag".
3. AdWords Scripts- your reporter, inspector, and regulator
This might be quite technical but don't let that frighten you. Account alerts, reporting, and bulk changes are undertaken by Adwords scripts. But it also gives you an edge by automating your PPC tasks.
And also how to forget the most interesting uses like tracking account, campaign, and ad group quality score(QS). Right now, the quality scores can be viewed at the keyword level within the AdWords interface. How about having someone who reports you with the daily, weekly, or monthly overall account QS?
4. Want to know your competitors? – ask Auction Insights
How to know who all are bidding on keywords that you are bidding on and losing a portion of Impression share be it Brand keyword or non brand? Well, this is possible by "Auction Insight" feature hidden within the keywords tab. All you have to do is to select keyword(s) by checking the checkbox next to it, then proceed to "Details" and then to "Auction Insights" in the drop down
Here's how the data will look like: A simple dissection of your ad with respect to your competitors for the keyword(s) you have selected.

5. Health check of your keywords (Keyword Diagnosis)
Are your keywords performing well and are pulled from the correct search terms, or any other keywords from your account providing a competition to others.
The "Keyword diagnosis" tool does a complete check-up on your keywords and will inform you whether your keywords are being displayed or not. This tool is present within the same drop down as the auction insights and search term report.
6. Your search term's report card
This report should be kept under scrutiny on a weekly basis, if not on a daily basis.
This report allows you to sneak a peek on what people have actually typed in to make your search ad appear. You can use this piece of useful data to add new keywords that you'd like to bid on or identify some negative impact factors, which you would like to discard from your campaigns.
You will find this search term report exactly where the auction insights report was present, in the "Details" tab within the keyword view.
7. Create your Image Ad
Ever followed "Image Ad Creator"? You're probably missing a lot if you haven't already. But, no worries, here is an abstract on how to maximize on its utility. It's surely implausible when it comes to what it can create.
Basically, it is not only a display ad builder but enables you to create rich media ads in different pixel dimension in the blink of an eye. All you have to do is give the headline, description and a call-to-action and it will create several ad examples that you can devour with just a click of a button.
Here's the procedure to do it:
Locate the green "+New ad" button within any display network ad group that is active. Then click on "Image ad" and you'll be ready for the action!
8. Retarget Above the fold Ad rule for CPM bidding
Studies have proved that above-the-fold ad placement allows the best chance for clicks and helps to increase traffic into your website.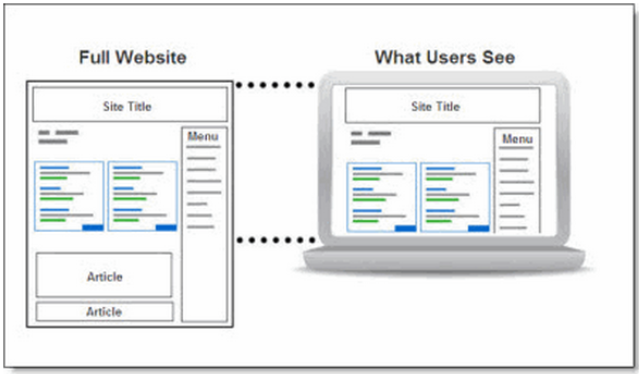 With a plethora of devices in the market, all with variable screen resolution, size. It is not very safe to bet that your ad boundary would always lie above the fold.
So if cost-per-thousand-impression (CPM) bidding campaign is your league, then your first and foremost criteria must be branding, instead of direct response. A feast to the eyeballs is your key to success in these scenarios.
Why pay for out-of-bounds impressions when they are not going to register in your client's memory.
During the course of which, you can exclude other categories that cater to your needs. You do this by selecting your display network campaign, and then clicking on the display network tab, further scrolling down you will find "exclusions"
Then all you have to do is click on "Categories" and then "Add exclusions" to the right.
9. Your personalized optimizer – AdWords Editor
Is your day turned out to be so busy that you were unable to edit your tons of keywords? Then AdWords editor Is what you should look for. This allows you to make appropriate changes in an offline mode which later gets uploaded. With a little practice, you could possibly become an editor genius within a single day. Download the editor from here.
10. Drafts and Experiments Tool
This might be the most underrated yet valuable tool presented to you by Google Ads, and it has enough power to increase the ROI in great numbers. It enables you to run split tests of ads to test some of the most sensitive variables such as bid strategies, Ad copy, new keywords, and landing pages by diverting a small percentage of your overall ad traffic towards it. The risk involved is minimal, creating and running new test campaigns without affecting your main campaign progress is the primary benefit one can reap from this feature.