Why joining as a Digital Analyst at ETML is one of the best career moves?

4

min read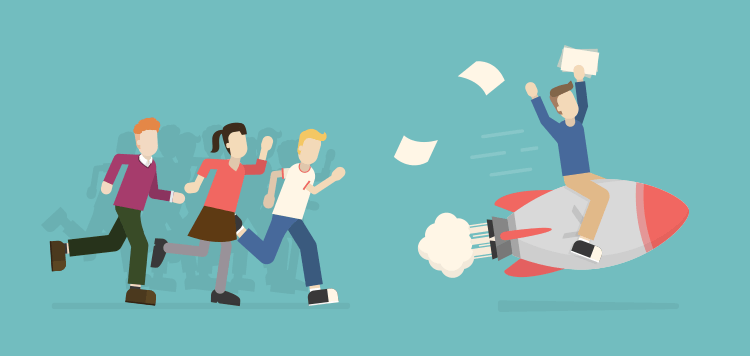 What is the kind of work that I would be doing?
Digital Analytics: Data has become the lifeblood of hyper growth companies, and without it, it is almost impossible to scale beyond a particular point. There are currently a very few companies in India that do such high-end work in Digital Analytics space as ETML. You will be analysing the data of millions of users/visitors, building customer segments, helping build insightful reports & identify opportunities to grow businesses. You will see live in action how data driven decisions act as big growth drivers and differentiators in a business. In the process you will have a chance to work and learn some of the most cutting edge tools like tableau, data studio, easyinsights.ai, advance excel, google analytics, etc. The know-how of these tools is a high-demand low-supply skill set currently in the market. 
Digital Marketing: Ever wondered how companies like Grofers, Urbanclap, Cuemath, etc., became so big so fast? Historically, it used to take decades to build a billion dollar company and now it takes only a few years. Ever wondered how is this possible? What is the growth engine for most of these hyper-growth companies. Well it's the massive reach of internet that has made possible for innovative companies to sell to millions of customers in parallel. Digital Marketing is the key to that engine and that is what we do here at ETML day in and day out. We manage millions of dollars in ads spends for our clients with a clear objective of helping them drive revenue using digital channels like facebook, google, youtube, linkedin, quora, mobile apps, etc.  
You will be working closely with the clients, help them strategise and execute digital campaigns for millions of dollars. You will work on some of the most powerful Digital Advertising platforms and play a critical role in the growth of the company that you are managing. 
Learning Opportunity -> Google Display Network, Search Engine Marketing, Facebook Ads Platform, Conversion Optimisation, Customer Journey & Full Funnel Optimisation, Quora Advertising, LinkedIn Ads, Doubleclick, Digital Strategy, Mobile Advertising, Google Analytics, Tableau, Search Engine Optimisation, Easyinsights, Adbytzz, Google Search Console, Advance Excel, Data Studio. 
What Are Growth Opportunities post three and half years at ETML?
Inside ET:  We are still relatively young company and in the process of building the leadership team. it is highly probable that you would want to step up to one of the leadership position and continue working with ET Medialabs. We are generally in favor to help our team members to step up into senior roles than hire people from the outside. If your performance is exceptional during the tenure, we assure you we will create enough space and growth opportunity for you that you won't want to leave. 
Outside ET: Well in three and half years you would have worked with 25-30 clients in various sectors and gained significant experience and become one of the most sought after Digital Marketeer & Analyst in the country. This is our promise to you. Lot of interesting positions will open up for you in MnCs & Top Funded Start Ups. Some examples are:
VP, Growth Marketing

Product Manager

VP, Digital Analytics

Chief Marketing Officer

Digital Marketing Head
What if I plan to do MBA after some point?
In case you plan to do MBA before completing three & a half years at ETML, we advice you not to apply. However, if you plan to do MBA after 3-4 years of work experience, this could not be a better opportunity. You have digital marketing experience, start up experience & analytics. this profile sells like gold not only in the MBA market, but also post MBA when you go for placement. Also, it doesn't hurt that during your tenure at ETML you would have worked with the CEOs, Start Up Founders & CXOs and thus get a very holistic perspective on how big businesses work and billion dollar companies are built. 
Why ET medialabs?
ET Medialabs has the reputation of being the best Performance Marketing company in the India, and experience with us is highly valued in the start up ecosystem. 

In case you want to build you career in digital marketing or digital analytics, this is the best place to kickstart your career. 

Since our clients hire us to drive growth for their business, you generally get to work with CEOs & CMOs directly in most of the projects. This is a huge  learning opportunity as you tend to learn how businesses work. 

The core team is exceptional and comprises of some of the best people in their field. 

We work with some of the fastest growing start ups like Urbanclap, Rocket internet, Grofers, Milkbasket, Innerchef, Healthie, Cuemath & it provides you with great learning experience and understanding of start up ecosystem.