Ads not stitched to CRM? You are missing out on 50% Insights!

4

min read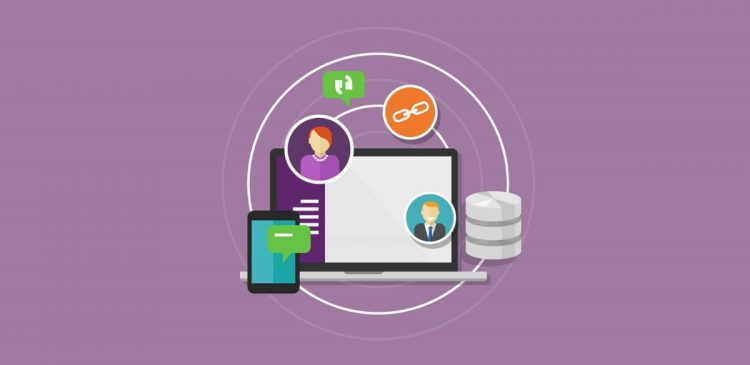 Evaluating ad performance is crucial when managing multiple platforms. The evaluation also requires an understanding of the customers' channel preferences. Most Ad platforms rely on advertising platform conversion and account managers at max rely on Google Analytics for cross channel performance evaluation.
Due to the inability of tools to capture a substantial micro-engagement detail of the visitors that line up to the website.
Npc team universe bodybuilding men's results (from 1994 to 2000) – ultimatebeefmagazine da hulk steroids topic: buy generic danazol online in uk. danazol bodybuilding (1/1).
Inaccurate information influences the decisions negatively, sometimes rendering marketing efforts.
In most cases, your CMS is the ultimate source of truth.
What Differentiates CMS Backend from Analytics?
Analytics and Content Management System (backend) are both relational data systems but serve different purposes. While CMS backend focuses on storing data specific to transactions, analytics will store large quantities of historical data and enable fast, complex queries.
Here're some of the key differentiators between a CMS backend and analytics:
Accuracy: The actual number of successful transactions can be assessed from CMS data which also includes the request for refund/exchange. Analytics tools like Google Analytics, on the other hand, are barely 100% accurate.
Customer Insights: New or Real Time customer insights can come only from the CMS, but to access in GA, you need to integrate it with GTM which is not an easy task.

Further GA cannot identify when a user will redeem a coupon. Analytics tools do not share personally identifiable information (PII) which are quintessential to know if the user is a new acquisition or a repeat purchase. This can be useful for distributing the budget among campaigns whose goals are different. (ROI or CAC).

In our experience in the industry, we have seen across the industry that Cash On Delivery orders have high chances of cancellation than prepaid orders. For example, the applicability of such insights can be crucial. Likewise for Payment gateway analysis, Dress Size, Shipping Locations.

Customer Lifetime Value: Each new visitor making a transaction can be clubbed into customers cohorts based on their characteristics. This segmentation helps in personalizing ads for different personas and also avoids bad user experience. Similarly, customer transactions can be grouped together (only) in the backend which can give lifetime value of customers.
How Stitched Data Can Help Optimize Campaigns Better?
Customer Lifetime Value: Marketers understand the difficulty in finding buyers with lifetime value. Data stitching from different sources can help put together important information around customers. Garner the right customer by using a platform which can:


– Build a persona




– Track Omni-channel

Stitched data can help visualize full funnel visibility of user journey from clicking an ad to website behavior to completing a transaction to a lifetime relationship with the brand.

Connecting Customers: The problem of disconnecting with customer amnesia has grown along with the number of touchpoints: websites, apps, new channels, chatbots, and virtual assistants.

Certainly, the technology has been a boon enabling retailers to identify more of their individual customers and gather more information on their online and offline behaviors.

Stitched data can help you answer questions like:

What defines our best customers?

Who are they and where do we find them?




It helps in better audience persona identification and subsequent targeting. Solving the disconnect between CRM systems and backend systems.

Envision Short and Long Term Goals: With stitched data, marketers can look beyond the short term KPIs and take decisions which are helpful in longer run.

Customer Acquisition Cost (CAC) and Customer Lifetime Value (CLV) helps keep business in healthy shape and we must have control over them. Without stitched data, it would be only mean going with the "gut" that might not do justice to acquisitions.

Your optimization decisions would be based more on CLV, CAC, Quality leads instead of CPT, ROI, and CPL which will do more justice to your advertising efforts.

This can also help you cut wastage on segments which have high cancellations/ high CAC and low CLV.
How to Implement?
Using a common linking parameter (Ad / Session ID) across platforms can help you see data across multiple data sources.
This would look more like this:
Illustration: Facebook > GA > Backend.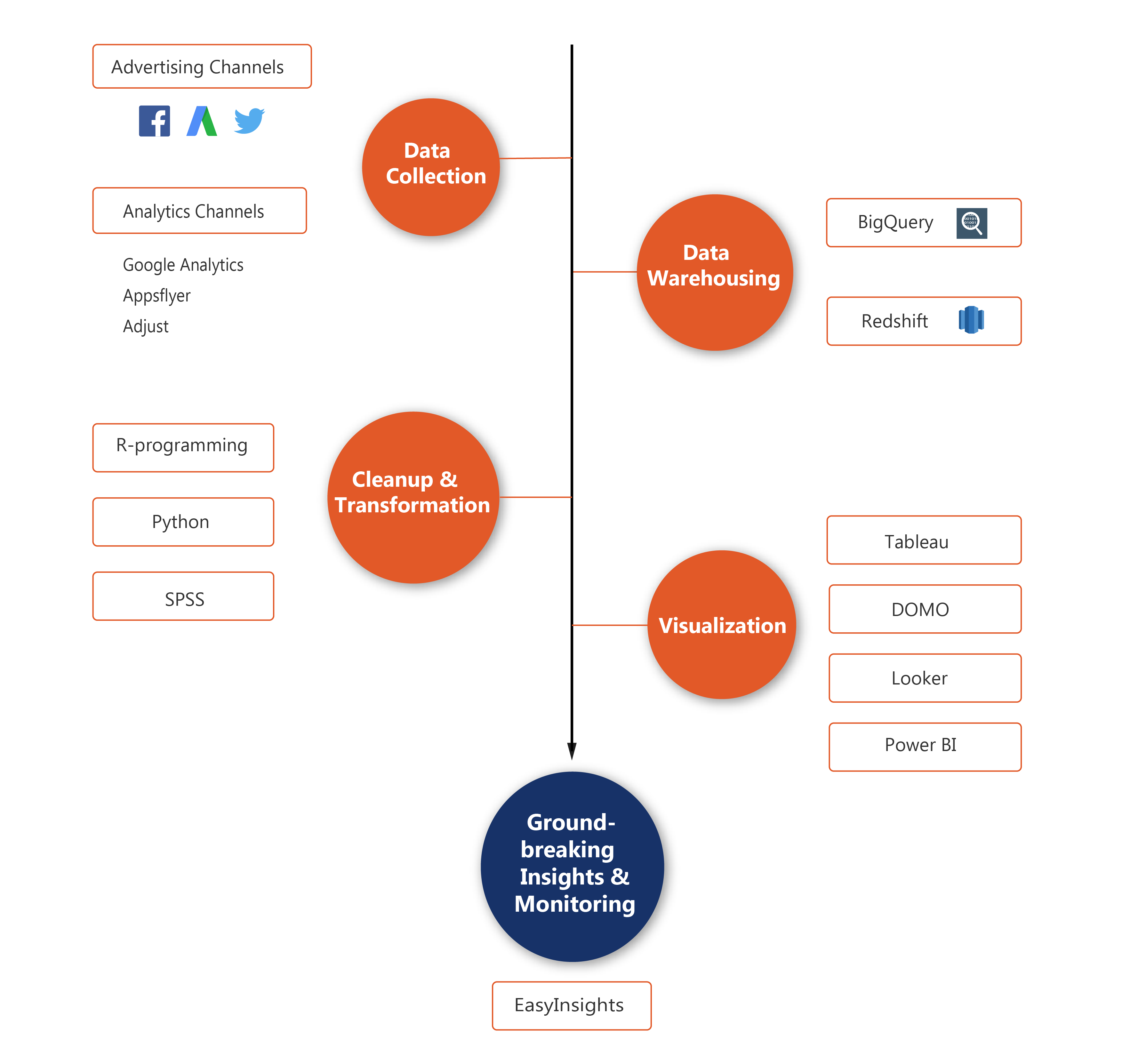 We stitch the data across ad channels analytics tools and your backend and let data visually speak, your business insights help on various data visualization tools.
We have powered hundred of business, to take better optimization decisions by stitching data and building customized dashboard.
Gain actionable insights in the format that you care!
[spu popup="2509″]Talk to our experts now![/spu]