Wondering how much are we going to cost you? Well thats a valid concern. Agency Fee Calculator (Takes less than 10 seconds)
Our results are second to none
Many of India's most respected Startups and Brands trust us to grow their digital businesses.






































































































There's a high probability that we already know what your company does and how to boost your business.
The vision is to make it very simple for anyone, to promote their products and services online the right way. Our clientele covers a vast domain of businesses varying from established firms to budding startups with dependencies on digital marketing:
Different business types: e-commerce and lead generation sites and apps.

Different industries: fashion, education, finance, health, utility services, real estate, etc.

Different product types: selling physical goods, services, software and information technology.
Our strategies have been successful with each of these associations whatever be the size of their businesses. Just tell us what your company does, and we'll let you know what experience we have in your industry. Our methodology has been successful in nearly every vertical. Double- and triple-digit improvements are the norm.
Case Studies
Take a look at how we drove exceptional results and delivered great customer experiences. In the examples below, you'll notice that we focus on our clients' overall performance and profitability. We don't waste time optimizing for metrics like bounce rate or click-throughs—unless there's evidence that they are strongly linked to the business's profitability.
Our company's real value is client testimonials
"Their sharp data-led approach and intrinsic understanding of performance marketing channels has helped us in acquiring quality customers and scaling up our marketing efforts."
"With them, ET Media Labs we've learned a lot about how people use our site and what stops them from trying our product."
"If you're serious about getting the best results, then they are the number-one choice undoubtedly."
We help businesses worldwide, so get in touch!
We contact you about our relevant products and services only.
We contact you about our relevant products and services only.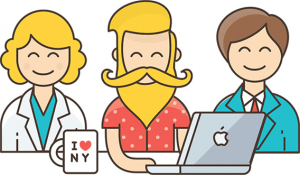 Would you like to discuss something with ET Medialabs Team?
Drop in your contact details so we can get in touch with you.
[contact-form-7 404 "Not Found"]
AGENCY FEE CALCULATOR
Estimated Cost:
75K