Wondering how much are we going to cost you? Well thats a valid concern. Agency Fee Calculator (Takes less than 10 seconds)


Our Clients
























Although native advertising is a fairly new online phenomenon, it's taken a stronghold on the online advertising industry. Native ads are highly engaging, and eminently suited to mobile, with a click through rate of up to 0.38% for premium native ads viewed on a smartphone. On desktop, the average CTR is 0.16% – half that of mobile, but way more than display ads as per 2018 research. Here the campaign objectives are not conversions but engagement:

  Average Session Duration

  Cost per engaged user

  Bounce Rate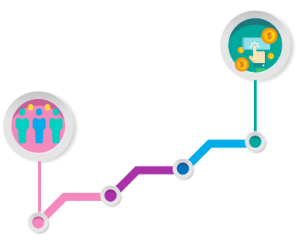 "Their team is knowledgeable, responsive and committed to supporting our digital growth, making them invaluable partners…"

Ads Automations
Access to Ad Network APIs enables us to automate media buying with intelligent algorithms to substantially increase ROI and successfully put ads on auto pilot with 24*7 optimization to drive the best results
Intent Based Optimization
Our algorithm discerns customer intentions by coupling psychographic and demographic information with time of day, content a person engages with, their specific interest on that page.
Qualitative Optimization
Our algorithms optimize with performance data, not arbitrary rules. With clear understanding of the sales feedback loop of user acquisition, engagement, CLV along with custom attribution modeling
Personalized Ads
We will be simultaneously promoting various audiences and multiple creative and will map the best performing campaign to the audience and scale on the best performing campaigns
Don't Take Our Word for It
"With them, ET Media Labs we've learned a lot about how people use our site and what stops them from trying our product."
"If you're serious about getting the best results, then they are the number-one choice undoubtedly."
"Using ET Media Labs' their tools and technologies we were able to scale up the performance of our paid channels by 240%, in a cost-effective manner. "
Latest Blog Posts
Measuring the SERP Visibility Index and its Importance
by santosh shah
I will start this with a cliché – We are in an age of information overload!  This probably isn't the
Read More
How Sampling in GA takes your business decisions in the wrong direction?
by etmladmin
Sampling as a subject is not that agonizing instead is a life saver jacket when dealing with an oceanic amount
Read More
We help businesses worldwide, so get in touch!
We contact you about our relevant products and services only.
We contact you about our relevant products and services only.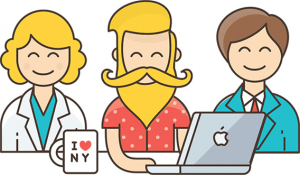 Would you like to discuss something with ET Medialabs Team?
Drop in your contact details so we can get in touch with you.
[contact-form-7 404 "Not Found"]
AGENCY FEE CALCULATOR
Estimated Cost:
75K