How Google makes your ads more distinguishable from organic results?

5

min read
Tags: acquisitions, ad creatives personalization, advance digital marketing, advertisers, branding, cac, campaigns, channels, conversions, crm, customers, digital growth, growth, integrated monitoring dashboards, key metrics, monitoring, optimization, organic, Performance marketing, reporting automation, revenue, roi, scale_business, segmentation, Tracking, unlock_growth, UTM, visitors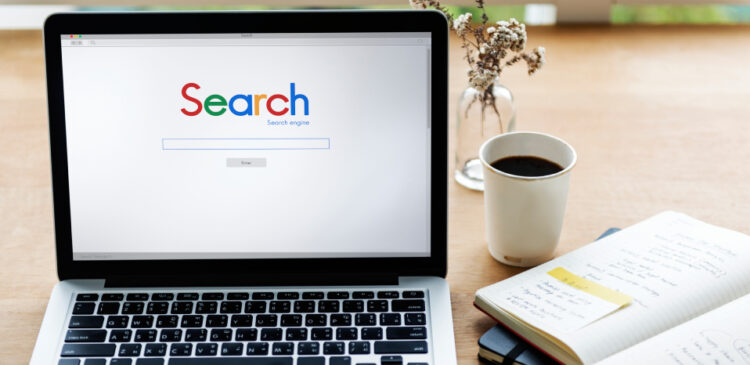 Google's recent update will make ads more distinguishable. Google is redesigning search ads with new visual elements that emphasize company names and logos. Google is making changes to search ads, such as removing the "ad" label and adding business names and logos instead. These changes make Google Search ads more distinguishable from organic results. This article will give you all the details about this new update and how you can leverage it in your business.
What is the new update?
The new update has many new features. The first key highlight is Business Names In Google Search Ads. Google recently changed search snippets for website homepages to display the website's name instead of the title tag. Business names will now be the most visible visual element in search ads. Previously, the landing page URL was displayed first, followed by the ad title text. In the new design, Google still displays the URL and title text. It isn't removing information; rather, it emphasizes the business name. This change may be useful when a company is bidding on a competitor's keywords. When searchers click on an ad, it will be clear which business's website they are visiting.
Below is an example of the new design: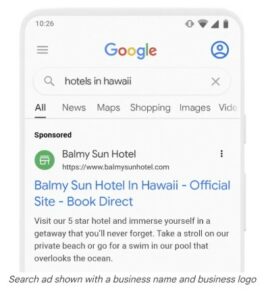 The second highlight is the display of logos. Google now displays business logos in search ads in addition to business names. This change makes it clear to searchers which company is paying for the ad, so there are no surprises when they arrive at the landing page. The use of logos also helps searchers by making ads more distinguishable from organic results. Organic search results are usually just plain text with a thumbnail on the far right. A business logo on the top left is now a distinguishing feature of search ads, distinguishing them from organic search snippets. Google has been criticized in the past for making its ads appear too similar to regular search results. There should be less confusion now that this update has been implemented.
Finally, Google is retiring the "Ad" label in favor of a new "Sponsored" tag. In the top left corner of search ads, the word "Sponsored" will now have its own line. These changes to Google Search ads are being rolled out gradually on mobile, with a similar experience planned for desktop later.
Business names and logos in Google Search ads are currently in beta and are only available to advertisers who meet certain requirements.
The following are the eligibility requirements:
The account has been active for over 90 days.

The account has a good track record of policy adherence.

There are active campaigns on the account.

The account has active text ads and has spent money on Search campaigns for the last 28 days.

The account is in a vertical or sub-vertical that is eligible. At the moment, sensitive verticals or sub-verticals (sexual content, alcohol, gambling, and healthcare) are not eligible for Business Information. 

The account has completed Google's Advertiser Verification Program.
When the eligibility criteria are met, Google Ads will automatically crawl your landing page for the business name and logo and add them to your campaigns. 
You can review and remove any automatically added information you do not want to include. Alternatively, you can manually add a business name and logo to each campaign. All business names and logos will be reviewed by Google to ensure they comply with Google Ads policies and format requirements.
If Google cannot include your company name, it will display the domain from your URL instead. If Google cannot display your logo, it will display a blue globe icon. The new business name and logo are being implemented automatically.
Final Words
This new update will allow more exposure for brands, as highlighting the brand logo and company name can increase brand awareness. Google ads are a great way to put your brand out there and unlock unlimited possibilities. If you are struggling to advertise your brand or build its digital presence, contact us today to get help with Growth Advertising.